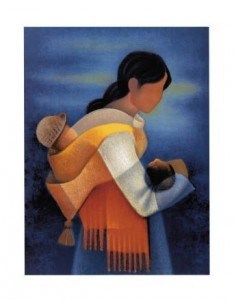 This next topic is one that I hope causes you to THINK. I've been studying Sister Julie B. Beck's General Relief Society talk from Sept 2010. In there she says several important things, only one of which I want to focus on for today. She says:
"We know that many sisters live in oppressive or dangerous circumstances. Some are constantly hungry, and some must summon daily courage to continue in faith despite disappointments and being betrayed by others. Because we are living in the last days of this earth, there are signs of a great struggle everywhere. Myths and misperceptions regarding the strength, purpose, and position of Latter-day Saint women abound. Prevailing myths imply that we are of lower importance than men, that we are generally sweet but uninformed, and that no matter what we do, we will never be enough to be accepted by our Heavenly Father.

In the growing climate of entitlement, excuse, apathy, and enticement, daughters of God who are not watchful, prayerful, and inspired are increasingly at risk of becoming what the scriptures describe as "silly women" who worship a variety of "strange gods." Sadly, as a result of life's difficulties and the world's popular heresies, many sisters believe the myths more than the truth. Their misalignment with God's plan is demonstrated in findings that many are not doing essential things such as praying and reading scriptures. The Lord Himself has said that "this is a day of warning, and not a day of many words."
Do you see those sentences I put in bold print? That's what I want you to think about.
Be Superwoman – Do it ALL
Women Cannot be Scriptorians
Be SOMEONE – Work in a Career
To be Beautiful you must be – skinny, pretty, fashionable
Being a Homemaker is drudgery
Women are not equal to men
Children are Oppressive – Limit how many you have
What myths have you overcome in your life? What misperceptions have you had that you realize now are wrong? And most importantly, what are you doing about changing those myths and misperceptions in your life and the lives of those around you?
Get those thinking caps on. Dig deep. Write a post to share next Wednesday, March 23rd.
© 2007-2011 Chocolate on my Cranium, LLC all rights reserved