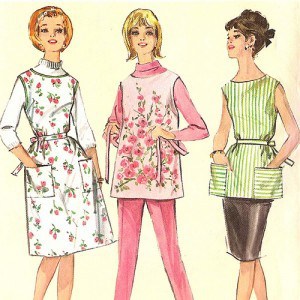 Aprons.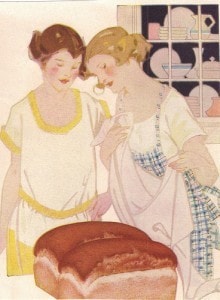 The word conjures up images of mother or grandma baking in the kitchen, or doing housework,
or gathering eggs, wood,
or flowers.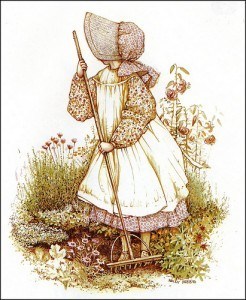 It brings to mind days of yore when aprons protected the few dresses one owned.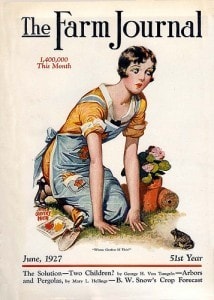 An apron is a shield to protect from food and grease, dirt and grime.
It is also used to dry a child's tears or wipe a sweaty (or perspiring) brow. It swats at pesky flies, shoos away unwanted taste testers, or bum pinching husbands.
It also makes housework more fun when dressed up like this!
At least that is what my daughters think. I think so too. So today I'm giving away this "Betty" apron, designed in honor of my grandmother.
Does the fabric look familiar?
I loved it so much I made an apron and still had enough material leftover to make a cute skirt.
I'm keeping the skirt but passing the apron on to one of my readers. The lucky winner will also receive our family cookbook that one of my daughters put together as a YW value project.
To enter to win just leave a comment telling me what your favorite household chore is to do. The giveaway will close on Friday, March 25 at 5pm PST.
© 2007-2011 Chocolate on my Cranium, LLC all rights reserved