Thank you so much for all of your wonderful posts this month! If you haven't had a chance to read some of the posts about our women ancestors or myths about women please follow those links to read them. There were a lot of great insights shared.
And now the randomly chosen participant from March is Raejean from Easy as PIE!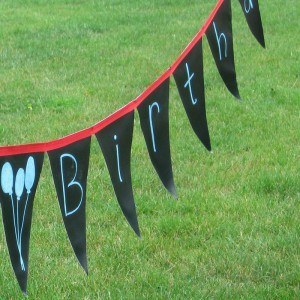 She has won this Celebration Chalkcloth Banner from Tadaa Studio. It has 14 pennants so you can customize it to say whatever you want with each celebration! Congrats Raejean!
Next Wordfull Wednesday topic for April 6 is to choose a prompting word from the following list and write about whatever comes to mind for 10 minutes without stopping.
Prompting Words List:
Rebirth, renew, fresh, spring, wet, budding, growth, beginning, April, Easter Sunday, rabbits, eggs, April showers, lent, Jesus, traditions, holiday, candy, jellybeans, chocolate rabbits, baskets, resurrection.
Remember, only write for ten minutes!
© 2007-2011 Chocolate on my Cranium, LLC all rights reserved