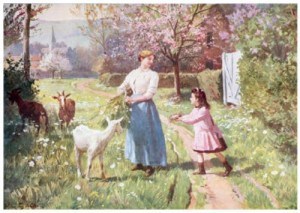 Easter Eggs in the Country by Victor Gabriel Gilbert
Easter has always been one of my favorite holidays (Thanksgiving is the other). I have many fond memories growing up of fun Easter celebrations – both religious and secular.
The next Wordfull Wednesday topic for April 20th is to write about an Easter memory you have – either recent or long past.
© 2007-2011 Chocolate on my Cranium, LLC all rights reserved