Bags crinkle in the afternoon stillness as their contents are emptied into waiting earth.
Seeds are planted, one by one, in holes dug by hoes down the length of rows.
Little hands help to move the soil, covering the seeds, patting encouragement for them to grow and produce a bountiful harvest.
Water. The lifeblood of the arid desert west is turned on to wash off dust,
and carry its cool drink of wetness to the seeds waiting below,
and down the rows to little boys who relish the sticky mixture of mud.
The air is moist, muggy, full of the promise of rain. More water.
Thunder starts to roll off the mountains trying to wake them, the Slumbering Hills, named long ago,
while children race the raindrops, barefoot and carefree.
***********************************************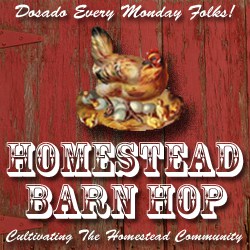 Participating in the Homestead barn hop this week.
© 2007-2011 Chocolate on my Cranium, LLC all rights reserved