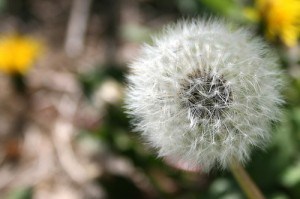 Ready to be scattered
Seems like my brain is thinking in snippets lately. My last few blog posts are reflecting that. Sorry!
Since I am sans camera – no sewing project for Tuesday's post. There is a fun little beginning sewing project lined up for next Tuesday though! (I should get my camera back today or tomorrow. Hooray!)
The BYU Women's Conference page has posted some of the session handouts here. No transcripts of talks or sharing station handouts yet though. I'll let you know when they are posted.
Thanks to all of you who participated in last week's Wordfull Wednesday: Lessons From Motherhood. It was quite enjoyable to read everyone's thoughts. Another wonderful post to read is this one about what mothers are and are not.
Next week's Wordfull Wednesday is a break from tradition. May 12th is "Limerick Day." I thought it would stretch your brains a little to write a limerick. 🙂 Need instructions? Here's a simple rundown. Need a topic? How about something from motherhood: laundry, baking, cleaning, book reading, or even singing in the shower. And if your brain really gets the ball rolling why not write two or three?
I failed my glucose test. Have to go in next week for the three-hour, blood drawn four times test. Oh joy.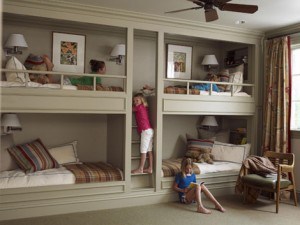 I am in like with this bunk room concept. Must show this to Mr. Ferrero Rocher!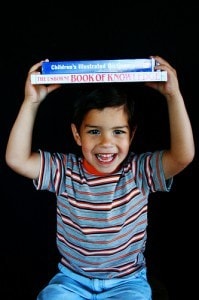 Finally, I don't know where my boy comes up with some of his antics. A couple of week's ago in Primary Sharing Time (church class for children) the teacher explained to the children that she brought rice krispie treats for all those who were participating in the lesson and being reverent. All the kids immediately started to settle down, sit up straighter in their chairs and became quiet. Right then my son said, "If you like treats raise your hand!" The response from the children was immediate hand raising followed by "I like treats!" or "Me!" etc. And the other teachers laughing. So much for the reverence. Seriously I don't know where he gets it. . .
. . .actually I take that back. I think I know exactly where he gets it . . .
. . . Grandpa V, my dad.
This past Sunday Special Dark's Primary teacher (who also happens to be my sister-in-law) informed me that while they were discussing obedience in their lesson SD honestly stated, "I'm only obedient about half the time." Silly boy.
© 2007-2011 Chocolate on my Cranium, LLC all rights reserved