GIVEAWAY IS NOW CLOSED!!! Thanks for participating.
Summer is here!
Well, in theory anyway. Where we live it got down to 22 degrees last week and there was snow in the middle of the day. But I shall not dwell on the negative. Instead I have a super sweet treat to help you bring in summer….
GIVE ONE OF YOU A DRESS!!!
(and yes I am shouting that with great excitement!)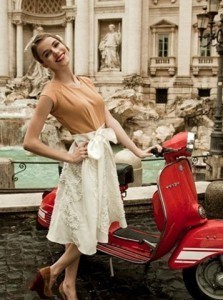 How would like to win this beautiful Spanish Steps dress?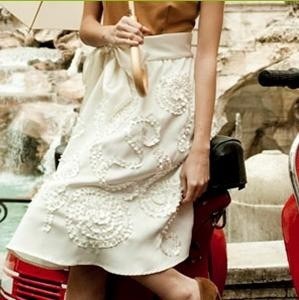 I love the detail on the skirt. Gorgeous!
Now in all honesty and full disclosure I was asked whether or not I wanted to try a dress to review OR offer one to my readers. I have two Shabby Apple dresses already that I absolutely love so there was no need to review. What better way to thank all of you than to give you the opportunity to have one too? I was also given the chance to decide on which dress to give away. Do you know how hard that is?
Seriously. Just check out all of Shabby Apple's women's dresses to see what a hard decision I had to make. Now I know my tastes can vary greatly from most other women – remember I'm 3/4 Hispanic and am drawn to the flamboyant – but I think this dress is one that can be universally loved by all.
Some of the other choices I was quaffling between are Le Coeur, Happy Talk, and Cider.
My other favorites include: Anchors Away, Sierra Nevada, and The Ramble.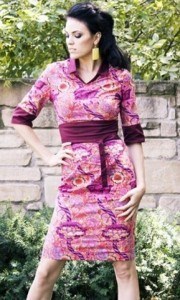 Just between you and me though, The Cotton Candy Dress from Shabby Apple is the one I'm buying as soon as I lose the baby weight after boy #2 (child #9) is born!
See I wasn't kidding when I said I like the flamboyant!
GIVEAWAY RULES:
This giveaway is open to U.S. Residents only. (Sorry that was one stipulation from Shabby Apple)
You have three chances to win. Leave a comment for each thing you do making sure to leave your name and e-mail address so I can get a hold of the winner.
#1: Visit Shabby Apple and leave a comment telling which dress is your favorite.
#2: "Like" Shabby Apple on Facebook to get special promotions and exclusive discounts.
#3. Tell me which non-profit organization Shabby Apple donates 5% of its net sales to help women in India.
Giveaway ends on Friday, June 10 at 5pm PST.
Disclaimer: I did not receive any compensation for this giveaway, just the chance to offer you a Shabby Apple Dress. All the rules and ways to enter are of my creation.