Today's Wordfull Wednesday Topic: Choose a letter of the alphabet. Pen a quick story about your typical summer day using as many words as you can that begin with your chosen letter. "A little alliteration lets the lesson linger longer!" (a line in a grammar poem from my eighth grade teacher)
Golden rays of sunshine gingerly grasp the mountains' edge. The grey gloaming is gone giving way to ground garbed in the greenery of alfalfa.
Giant balers gorge themselves on grass and gush goliath-sized globs of hay.
Morning gleams, glares even, on a garden growing goodies ready to be gathered for grub.
My groom, covered in grease, and grit, and grime, grabs a quick lunch, grunts a gruff "Gracias," and is gone, out to glean the gains of the day.
Afternoon drags, lags, a ghastly greenhouse of heat. Then giddy gloats of glee give way as geysers glide upward gifting us with relief.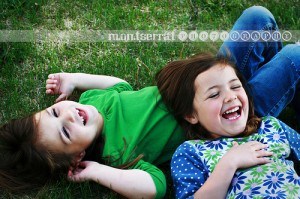 Girls giggling in the grass greet the glistening evening sunlight,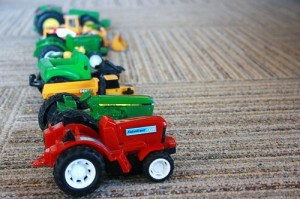 while a gregarious little gentleman groups tractors like the grownups.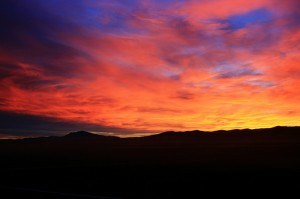 I gaze at the glowing embers of dusk, my heart filled with gladness and gratitude to God for the generous grace He grants each day.
Join us for Wordfull Wednesday! Following the topic at the top write a post on your blog then come back here and link up.
© 2007-2011 Chocolate on my Cranium, LLC all rights reserved