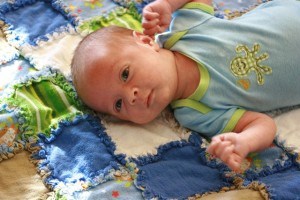 Little Ganache is doing so much better!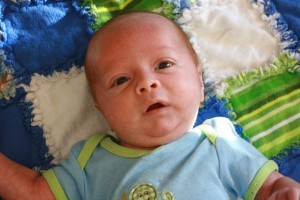 At his four week checkup he weighed 7 lbs 10 oz – one ounce more than his birth weight. Look he even has a tiny double chin!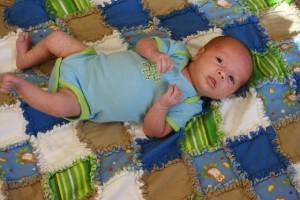 Considering what his little body has gone through that is terrific news!  No more saggy, wrinkly skin.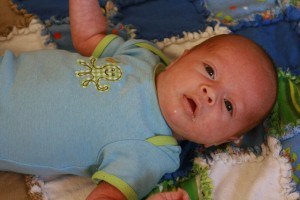 Just very kissable cheeks, except for the baby drool. He is now 5 weeks old and about 8 pounds (I think).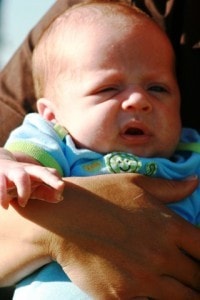 He consumes more formula than breastmilk, and most of that from a bottle. I feel like I'm spending the majority of the day just making sure he is getting fed. But that's down from spending all day making sure he eats so we are seeing progress!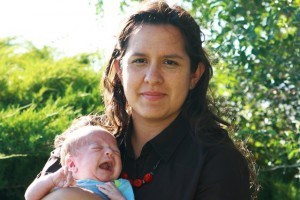 The poor little guy. Every time he opened his mouth someone was shoving a bottle in trying to make him eat to gain weight.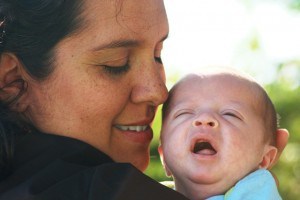 See how how white he is? At least for being my baby.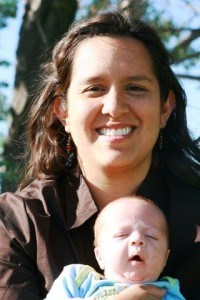 Thank you for all the comments, e-mails, and handwritten notes and letters asking for updates on Ganache. You'll never know how much it means to us knowing there are so many who care.
© 2007-2011 Chocolate on my Cranium, LLC all rights reserved