Our ward's supply of the new Daughters in my Kingdom: The History and Work of Relief Society is here! It came Thursday evening. Of course, I couldn't wait and had to open the box immediately.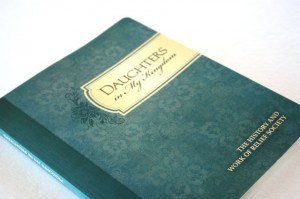 They are lovely! They are beautiful blue soft-covered books with rounded corners that are just a bit larger than regular sized scriptures. (That's my worn out quad on top of the book to show a size comparison.)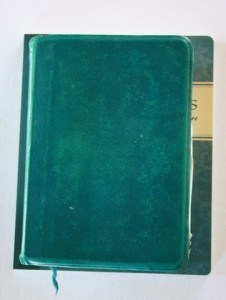 The chapter titles have a familiar ring, with several coming from the context of talks by Sister Julie B. Beck. Each chapter begins with a photo collage of journals, pictures, artwork, and other items that fit with the chapter's theme.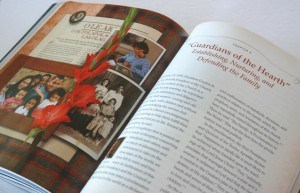 This collage (below) for chapter 3 is my favorite. I love that pioneer doll!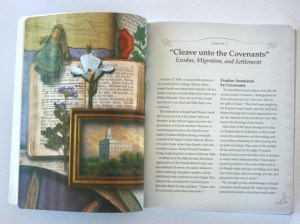 The book is very visually appealing (great for those visual learners!) with photos or artwork on nearly every page.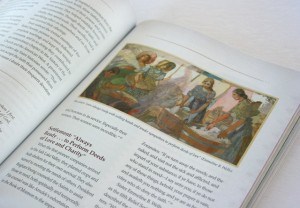 I love how sisters from all over the world are represented!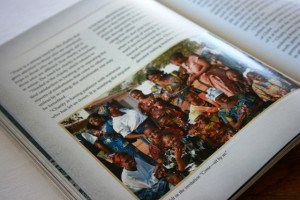 Then there's the message of the book itself. Written by Sister Susan W. Tanner the book is full of Relief Society history, inspiring stories and examples from women all over the world, and the wonderful truths of the gospel.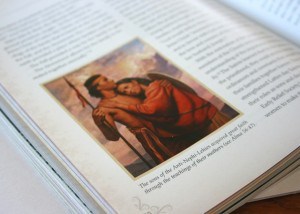 I have been reading the book here and there throughout the day, just reading wherever the book falls open. Though it is a history book it is not necessarily in chronological order but divided more into themes making it a very easy read whether you have only five minutes or a full hour to study. There is a timeline in the back of the book highlighting important events in the history of Relief Society if you do wonder when events occurred in relationship to each other.
I guess you know what I'll be studying for the next few weeks!