I'm so glad you are here joining us. We love our families and know you do too. Our intent is to help you learn more, focus more, appreciate more, enjoy more, and love your family more.
Without further ado, here's my first guest blogger.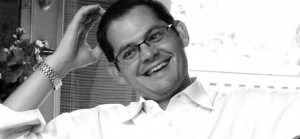 My name is Barett, I am a father, husband, cyclist, philanthropy encourager, a Mormon Bishop and amateur blogger.
"Daddy please come home. We miss you." I have heard that phrase more than once from my own two little girls. Here they are.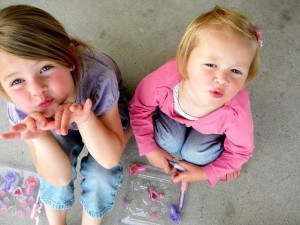 I travel a lot in my profession which of course is not an abnormal requirement for many fathers. Though many of us are conflicted about the requirements to travel I believe most of us in the end are really doing our best to provide for our families. In fact, I am writing this post sitting in a hotel room hundreds of miles from home.
I believe it is part of our DNA as males to want to provide for the financial welfare of our families. Providing for our family often is an exercise in emotional conflict with occasional twangs of guilt. On the one hand working hard to provide for our family is a motivating desire. On the other hand spending time with our family is an equally strong desire. I have found that the conflict is healthy as long as there is balance.
On Sunday we will honor the tenth anniversary of a horrific event in which many fathers and mothers lost their lives as they sought to provide for their families. I am especially moved by the stories of children losing their father. I am not entirely sure why these stories impact me so much. Maybe it is because I am a father who often is away from my own family.
Stories like those held in the hearts of the children of 9/11 are heart wrenching to me. They remind me of the fleeting nature of life. Life really is so very fragile. It can be snatched from us at any time. Thus stories like these are great reminders to me of the importance of spending time with my own family.

With that preface I guess I should move on to the part of the Proclamation on the Family I was actually asked to write on.
"We, the First Presidency and the Council of the Twelve Apostles of The Church of Jesus Christ of Latter-day Saints, solemnly proclaim that marriage between a man and a woman is ordained of God and that the family is central to the Creator's plan for the eternal destiny of His children."
Do you see the parallels to 9/11, the strong desire we males have to provide and this section of the Proclamation? We men (and many women too) work very hard to provide for our families. While doing so we should keep in mind the central role families play in our Father in heaven's plan. He too is a loving father who wants to provide for each of us. I am convinced that the sacred inclination we men have to provide for our families is an inheritance from our own Heavenly Father. Thus we can safely have confidence that our desire to provide and work hard at our professions is a good thing.
I also understand from the above section that though we may suffer loss of loved ones in this life we can take comfort in knowing that the "eternal destiny" of families is to be together again on the other side of the veil. Families are eternal. Doesn't that sound like a true concept? Isn't it only fair that hard earned love in this life can endure into the next? I believe that the love had between parents and children cannot be broken by death. I also believe that those relationships if severed prematurely by death in this life will be renewed in the life to come.
In D&C 130:2 we learn that "the same sociality which exists among us here will exist among us there, only it will be coupled with eternal glory, which glory we do not now enjoy." Further in Section 137:5 we read that the Prophet Joseph Smith in a vision of the world to come saw "Father Adam and Abraham, and my father, and my mother, my brother Alvin, that has long since slept." Elder Robert D Hales taught that "the plan of the Father is that family love and companionship will continue into the eternities…The family relationships we have here on this earth are important, but they are much more important for their effect on our families for generations in mortality and throughout all eternity." (Robert D. Hales, The Eternal Family, Ensign November 1996, 26, 65.)
I hope we can all take a few minutes in the coming days to evaluate our own interactions with our families. Are we balanced? Are we providing for them temporally, emotionally and spiritually?
I can always tell when I am pushing it when my girls actively try and barricade the door preventing me from leaving the home for work. On the one hand it is the cutest thing in the world and on the other it tugs at my heart and tells me they need more of my time.
P.S. Professionally I encourage others to be philanthropic, in that spirit take a look at this organization that is helping the estimated 5,000 children of those who lost their lives on 9/11. Here is a short video description of what they do. So, let's do something and help these kids!
P.P.S Barett won't tell you this so I will. As he just stated he works in the philanthropic industry. See that widget under the Give section over in my sidebar? ———-> Yup, he's one of the ones responsible for that, making it easier for us to contribute to others who are less fortunate. Pretty neat job to be helping others every day in such a real and tangible way!

Thanks, Barett for reminding us all that Heavenly Father wants to and does provide for us, His children.
Don't forget to visit The Red Headed Hostess, Welcome to the Madness, and We Talk of Christ today to see what wonderful goodness they have about the Family Proclamation
Today's giveaway:
This beautiful 11×14 print from theprintboutique has the major points of The Family: A Proclamation to the World put in graphic form. The colors can be customized to fit your décor. All prints are printed on e-surface photographic quality paper with archival inks and a matte finish.
The Print Boutique is offering all of you a 15% discount for the next two weeks! Just enter code 'celebratefamily' without the quote marks into the code box upon checkout.
© 2007-2011 Chocolate on my Cranium, LLC all rights reserved