Have you ever seen anything like this before?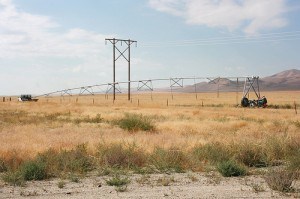 Let's play a little game! Make your best guess as to what this is in the comments. (Sorry neighbor lady, you can't tell the answer!) I will randomly chose a winner from those who give the correct answer. If no one gives a correct answer I'll chose a winner from all the comments. 🙂
Winner will receive an order of two bars of homemade goat milk soap from Wild Heaven Farm.
© 2007-2011 Chocolate on my Cranium, LLC all rights reserved