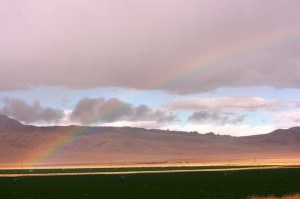 Corn chopping started on a cloudy, rain-in-the-morning, misty Thursday.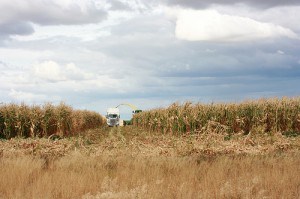 This year we are making earlage instead of silage.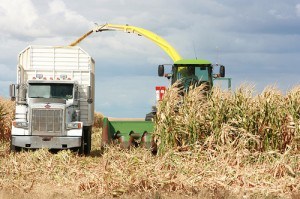 What's the difference?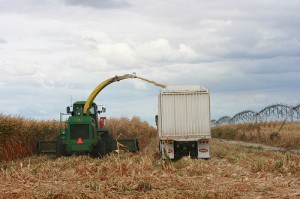 Corn silage is every part of the corn plant, while earlage is just the grain, cob, and sometimes husks.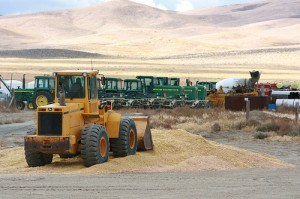 Both are chopped, packed, packed,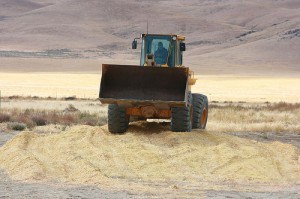 This pile is only about five dump truck loads of earlage.
and packed some more, then left to ferment.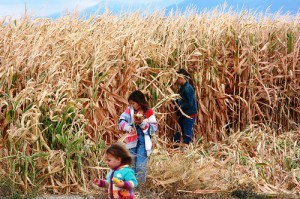 Have you ever smelled silage/earlage?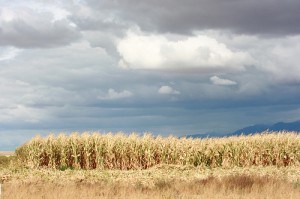 It has a sickly sweet smell that takes some getting used too.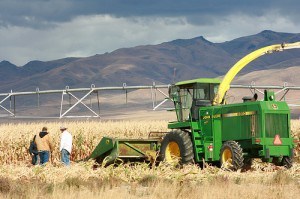 Two of the brothers-in-law
Both can be used as feed for dairy cows or beef cattle.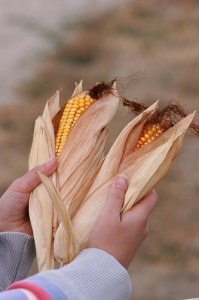 Here are a few scenes from the day, with a couple of explanations for some photos.
A seven span pivot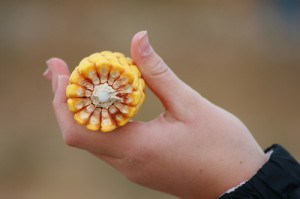 Can you see the milk lines on the corn?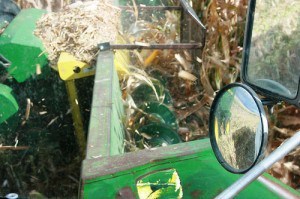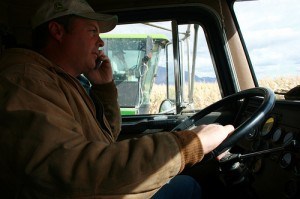 This one is funny to me. They are talking to each other on their phones.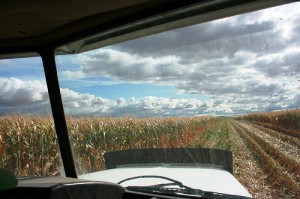 The views are something else!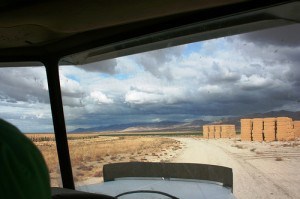 Linked to: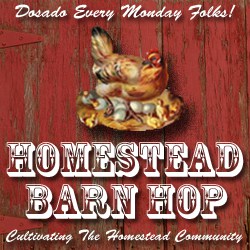 © 2007-2011 Chocolate on my Cranium, LLC all rights reserved