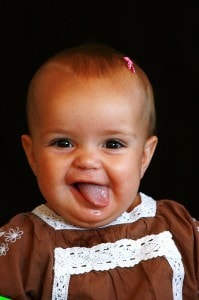 Hershey at 8 months old
We all want to be happy. Take a look around and you see people trying to find happiness in a variety of ways. Some look to gratifying their desires to find happines through drugs, alcohol, pornography, sex, etc. Others look for happiness by getting lost in video games, or sports, or books. And still others look for happiness through shopping, parties, the newest iPhone, cars, or even blogging.
While some of those may create a feeling of happiness that feeling is fleeting. Why? Because in looking for happiness they have really just settled for pleasure. The answer to real happiness, the kind that lasts even when days are tough, milk is spilt, a loved one dies, a job is lost, can be found in the scriptures, particularly the Book of Mormon.
The best one-liner sermon was given by Alma, "Wickedness never was happiness." (Alma 41:10) Pretty straight forward, right? And yet, like the Israelites of old who, when bitten by poisonous serpents, just needed to look up to the brass serpent Moses held to be healed and live, we fail to be happy because as the prophet Nephi clarified, "And the labor which they had to perform was to look; and because of the simpleness of the way, or the easiness of it, there were many who perished" (1 Nephi 17:41) We think the path to happiness cannot be as simple as that, "Wickedness never was happiness." And so we go looking for a more complex answer.
In 2 Nephi there is a verse in chapter 5 that simply reads, "And it came to pass that we lived after the manner of happiness." In studying the verses surrounding this one we find how Nephi and his people lived, for happiness is a way of life. It is not an elusive goal. We can apply those same living standards to our own lives and thus live after the manner of happiness as well.
What did Nephi and his people do? How did they live? Let's take a look. I am by no means going to cover everything, just a few of the basics. They are enough for the purposes of this post. (All verses referenced are in 2 Nephi 5 unless otherwise stated).
verses 5-6 We find that Nephi journeyed into the wilderness with his family. In the evenings when my family is gathered together, younger children giggling, older ones reading, my husband and I talking, I look around an realize being in a loving family really makes one happy.
verse 10 Nephi and his people did "keep the judgments, and the statutes, and the commandments of the Lord in all things." This goes back to that one-line sermon. Living righteously makes us happy!
verse 12 Nephi had brought "the records which were engraven upon the plates of brass," the scriptures, with him. Why does having access to the scriptures help us to be happy? Because from them we learn how God wants us to live. The early reformers knew this and sacrificed much, even their very lives, to make the scriptures available to the common man not just the clergy. Do we cherish the scriptures as much?
verse 16 They built a temple. It is in temples that we are sealed together forever as families. It is in temples where we learn more about God's plan for us. It is in temples we make sacred covenants with God, who wants us to be happy.
verse 17 "And it came to pass that I, Nephi, did cause my people to be industrious, and to labor with their hands." They were industrious! Work keeps us from being idle. Why is idleness bad? I love this quote that explains it in clear terms, "Elder John Longden, an assistant to the Quorum of the Twelve Apostles, quoted Herndon as saying, "Satan selects his disciples when they are idle; Jesus selected his when they were busy at their work either mending their nets or casting them into the sea." I do not want to fall prey to Satan! I do not want my family to either.
I think it is important to note that Nephi particularly mentions working with their hands. Think about all the work a mother does: cooking, sewing, cleaning, hugging, rocking, holding – being a mother brings me happiness. Fathers, too, work with their hands to provide for their families. Working together as a family is one of our favorite things to do because it brings such joy.
And lastly, in 2 Nephi 25 we learn Nephi and his people "look forward with steadfastness unto Christ . . . And we talk of Christ, we rejoice in Christ, we preach of Christ, we prophesy of Christ, and we write according to our prophecies, that our children may know to what source they may look for a remission of their sins." Looking to the Savior, living His teachings, receiving a remission of our sins through the atonement of Jesus Christ brings true peace and happiness.
In summary to live after the manner of happiness remember:
THE ATONEMENT OF JESUS CHRIST
Simple gospel truths to live by each day, proven to provide happiness.
Now does living by these principles mean we will never experience heartache or hardship? NO! There is much to be gained from trials, sufferings, and adversity. Yet, even in those it is possible to be happy. Job declared, "Behold, happy is the man whom God correcteth: therefore despise not thou the chastening of the Almighty" (Job 5:17)
May we each strive to follow God's plan for it truly is the plan of happiness.

If you would like a copy of the Book of Mormon and a special issue of the Ensign all about the Book of Mormon, please feel free to e-mail me: chocolateonmycranium@live.com. I will gladly send you a copy of your own to read and study.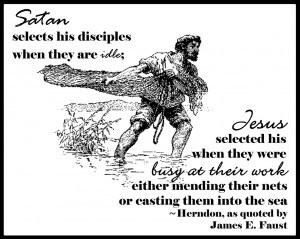 © 2007-2011 Chocolate on my Cranium, LLC all rights reserved