Who doesn't remember the 'olden' days when all we had available to keep us busy on road trips were books to read, cassettes to listen to, and car games to play like the license plate game and madlibs.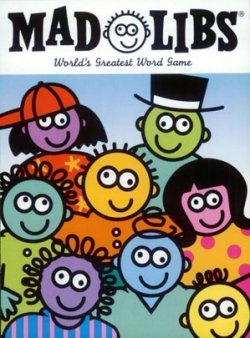 Madlibs are still fun to play! And they teach about basic parts of speech as well.
For All Ages:
Word-Game-World has a terrific Madlibs card game to print and play with five different game variations!
For Elementary ages:
FunBrain has some great online MadLibs Junior games to play.
ClassroomJr.com has a wonderful resource of free printable madlibs for kids, including a couple of Thanksgiving ones. Wouldn't those be fun to pass the time before Thanksgiving dinner?
For Middle School and Higher:
MadGlibs has TONS of madlib stories. You can do these online or click on the printer next to each for a printable version.
© 2007-2011 Chocolate on my Cranium, LLC all rights reserved