Whew! Sorry this post is up a bit late today. I was too busy yesterday (shopping, ordering Christmas cards which required an insane amount of time looking through photos to find decent ones, etc) to write today's post. My intent was to create some printables with story starters to use for daily creative writing. Instead of reinventing the wheel, I decided to share some wonderful links to others who have already created story starter printables.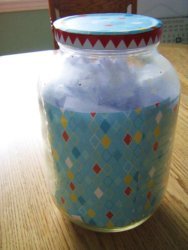 Creative Writing Jar – instructions for putting together creative writing jar. It includes 22 pages of story starters to cut into strips and add to the jar!!!
EsacpadeDirect – print off each story starter sheet to keep in a binder or file. One starter per page with lines provided for writing.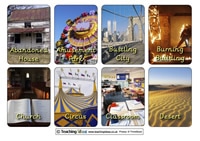 Teaching Ideas – I was very impressed with this site! Not only does it have story planning sheets, but also contains story setting cards, character cards, object cards, and story idea sheets. Have a child choose a setting card, a couple of character and object cards and sue them in their story.
Scholastic – has some reproducibles to promote independent writing.
Grab a binder or decorate a composition book and get started writing!
© 2007-2011 Chocolate on my Cranium, LLC all rights reserved