It was just a simple text. "Do you mind if I drop by around 11am?"
I looked down at my cut off sweats and my cleaning day t-shirt and quickly replied, "Of course, I'd be honored". I knew no matter what I was wearing or how horrible my house looked she wouldn't care. She is my friend and I was thrilled to think I would have a few minutes of an unexpected visit with her.
Of course I quickly went about cleaning up so she really didn't know what slobs we are and I even managed a few minutes to get dressed. I was feeling quite pleased with everything I had accomplished in such a short time, considering all 3 babies are sick.
I opened the door to find my dear friend holding a tupperware container filled with chicken noodle soup and homemade rolls fresh out of the oven. I thought I might cry as she said,"I know it's your big day (Relief Society Activity) and I wanted to help make things easier."
I wasn't sick. I wasn't… whatever. I had things under control, for once in my life.
Yet, there she was food in hand. She had spent her precious time thinking of me and wanting to lighten my load. She was showing love. Love comes in the form of a collapsible tupperware as much as it does from hugs and kisses. Someday I want to be like her, I want to think past the runny noses, piles of laundry, and whatever nonsense I fill my life with to bring love to someone's door.
Thank you dear friend.
Thank you Allison! I love this post! You know why? Because it shows that with all of our service we need to be willing to allow others to serve us. That can be hard sometimes. What? Me, need help? Pride gets in the way. Even the Savior, with all of the service he rendered, allowed others to serve him, wipe his feet, draw water from a well.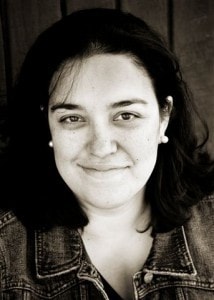 Allison
Mother to 9 amazing children.
Wife to 1 wonderful husband.
My life is filled with joy as I testify of Christ.
© 2007-2011 Chocolate on my Cranium, LLC all rights reserved