Part I is found here.
More of our nativity scenes.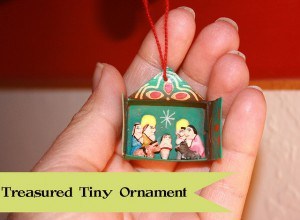 I love this tiny one that was a gift last year. This was the "prize" everyone looked for when opening the Christmas containers.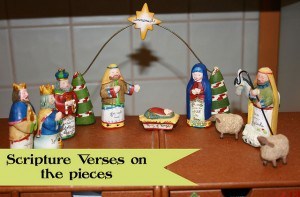 All of the pieces contain bits of scripture verses on them.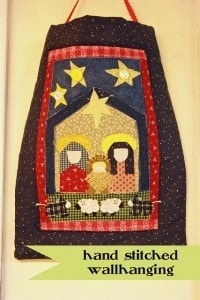 Stitched by me over 13 years ago.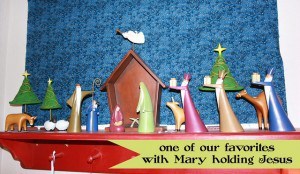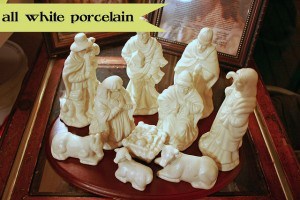 A friend bought this for me years ago when she knew I had been looking for an all white nativity scene but couldn't find one. It was a wonderful surprise!
© 2007-2011 Chocolate on my Cranium, LLC all rights reserved