Sometimes there are so many things on my mind that it is hard to think straight! It's like when you have a massive to-do list but you don't know where to start so you don't do anything. I'm dumping out my head in order to clear it but like reorganizing my closet it's going to look pretty bad before it gets better.
Don't say I didn't warn you!
1. I cleaned out our school book closet and was able to add a dozen new books to my paperbackswap account. The only problem is instead of really cleaning them out of the house they were just moved to a different bookshelf where I keep all my paperbackswap books. Hmm… That's one problem with using paperbackswap. The pros though of ordering books whenever I need to..for free!….outweigh that in my mind.
2. I also found I have two paperback copies of Just David
and three old hardcover copies. Nope, still not enough! I need one for each of my children, one for me, and several to have on hand for gifts.
3. Pinterest is amazing. Really! Not only has it helped me organize all my bookmarks, it is now the number one traffic source for this blog. Those YW Personal Progress Book Holders were pinned over 1,000 times in the course of one week. I guess I didn't realize that people would pin things from this blog just like I pin things from other blogs. Duh. So I am a little slow sometimes.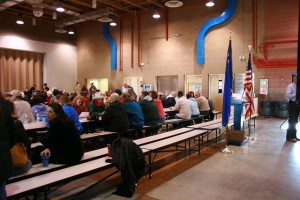 4. I am a complete political junkie. Saturday was an exciting day as I went and participated in the Nevada Republican Caucus. Can I just say that being able to gather with people and talk about our leaders, who we want to be our leaders, etc without fear of reprisal from the government is an awesome thing. And a great responsibility. Gathering in our small precinct to discuss the candidates was also really fun. Being ready with facts and polls to counter the opinions of others produced a great, considerate discussion. Being told afterwards by an older gentleman, "Young lady, (he called me young!) I have to tell you I completely agree with all you said. You presented it all wonderfully and I just wanted you to know I changed my vote because of you." was pretty good too.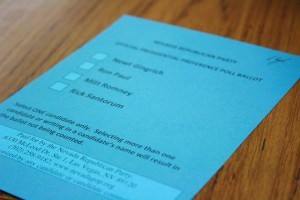 Politics can become addicting. As my oldest posted as her facebook status "Is it weird our family watches political debates like other families watch football?"
5. I'm working on my Wordfull Wednesday post. Are you? Am I the only one that is amazed at how things worked out just right for our love story to happen? God is certainly a God of miracles.
6.Flickr is a terrific resource for finding vintage children's illustrations. My favorite streams to follow are Vintage Children's Books, KatintheCupboard, Heartfelt, and Finsbry.
7. Mr. FR and I decided it was time to lose some weight. Three weeks ago we started. Yesterday the scale said I had lost six pounds! And I fit into a dress I haven't been able to wear for over a year. Yay!
8. It's nice to have another driver in the house. Bon Bon has been to the grocery store twice for me. She sticks to my list and I give her cash to pay for it. I think if this keeps up long term we'll save quite a bit of money.
9. Did you know that seeing yourself making this face is scary?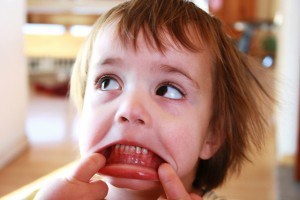 Hershey was singing and doing the motions to "If you chance to meet a frown do not let it stay." I just had to take a picture. Of course, she wanted to see and scared herself. It was pretty hilarious.
10. I am so thankful to you readers! Honestly, sometimes I wonder if this blog does any good. And at those exact times I get several e-mails or letters with kind words and encouragement about the blog. They sure have made my day!
© 2007-2011 Chocolate on my Cranium, LLC all rights reserved