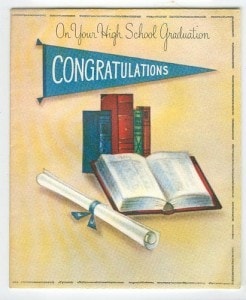 Q. What are your opinions on the GED vs. homeschool diploma vs. online high school diploma?


A. I've researched this quite a bit, especially now that my older daughters are high school age and looking forward to college. There are a lot of factors to take into account for which is best for your situation. These are just my opinions and are obviously biased based on our experiences and situation.
GED – this is the "lowest" of the three. It's kind of the last resort to take. If you are good at keeping records of the high school courses your child is taking then you really shouldn't need a GED. There are some colleges that require a GED from home schooled students regardless of their good transcripts or even if they have an online high school diploma. However, if a student has a GED, some colleges and employers may assume your child did not have what it takes to finish high school. Look at the requirements of the college you wish to apply to to see how they view the GED.
For instance BYU-I requires a GED or Compass score from students who were home schooled, or in private or charter schools, unless they also have transfer college credits say from a community college. This can be contested though, especially if the ACT score is really high. BYU doesn't require a GED from homeschool, private or charter schooled students. In this case more emphasis is put on the ACT score. Both are church schools with completely different admission requirements
When I applied to Ricks College (now BYU-Idaho) they wouldn't recognize the independent high school diploma I received from BYU Independent Study, even though it was an accredited program (and a fellow church school!) After being accepted based on my ACT score they still wanted me to take the GED. Because I was only 15 at the time this required the administration to go through some hoops because by law only those 18 and older could take the GED (it has since been changed to age 16 for those who are homeschooled) AND only those who didn't have a high school diploma from an accredited school could take it. I did have an accredited high school diploma and I wasn't old enough to take the GED. It took almost two months from the beginning of the semester before they finally received the okay for me to take the GED. The semester was half way over and I was achieving a 3.9 GPA so far in my classes. It was really ridiculous. I am probably one of a few who has both a GED and a high school diploma.
Homeschool Diploma/Online High School Diploma
What I've found is most, if not all, colleges and universities look at high school transcripts, public or homeschool, rather than diplomas so I'm pairing the two together here. Most will list on their websites what courses they require for admissions. For instance here are the basic high school requirements for UNR the closest university to us.
English: 4 units
Emphasis on composition; rhetoric; and American, English and world literature.
Mathematics: 3 units
Includes algebra, geometry, trigonometry or other advanced math.
Social Studies: 3 units
Includes world history and geography, U.S. history, economics, government and law.
Natural Science: 3 units
Preferably biology, chemistry and physics, with at least two in a laboratory science.
Each college or university will have different criteria for looking at applications for admission. Look ahead with your child before starting high school and talk about what schools they are interested in attending, what majors they are leaning towards.Then look up the admissions requirements for those schools as well as the recommended GE requirements for the majors.
High school transcripts are only a part of what colleges and universities look at for admissions to their schools. ACT or SAT scores are a factor but so are community service, extra curricular activities, ecclesiastical endorsements (for some), and essays submitted during admissions.
For more information about homeschooling in high school HSLDA provides a wealth of information.
If you are keeping track of your teen's high school courses I recommend the transcript forms by Donna Young. They are simple yet thorough.
© 2007-2011 Chocolate on my Cranium, LLC all rights reserved