I turn a new calendar page to find your days already filled with good things to come.
A trip to Reno for some shopping and food storage replenishing
A new niece expected to make her arrival anytime now
A special regional meeting to listen to the General Relief Society, General Young Women, and General Primary Presidencies speak to the women 12 years and older
and that's just the first week!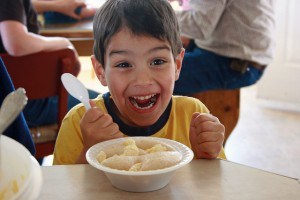 We're so excited!
And here on the blog there will be a lot of giveaways, some guest posts, more apron tutorials (we're going to start a walk through history with those!), and a Relief Society celebration. Take a peek at the dates, mark your calendar to participate in the blog hops, and join me for a very packed March!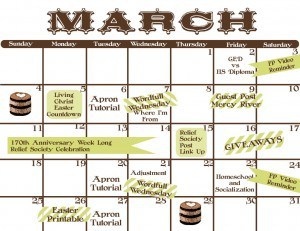 I'm trying something new! This calendar is interactive. Scroll over the dates. Some will contain links or more information about that event. Let me know what you think. Or if it even works. {{crossing my fingers}}
© 2007-2011 Chocolate on my Cranium, LLC all rights reserved