Autumn is in the air! I can't wait for it to officially start. It is my favorite season of the year. Friday, for part of school, the kids and I created some simple watercolor Autumn art.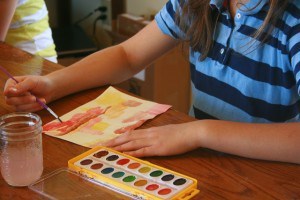 Start by painting splotches of red, yellow, orange, brown, and purple all over your paper. Let it dry.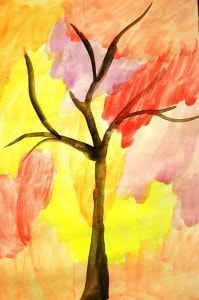 Using black, paint the silhouette of a tree without its leaves. Easy!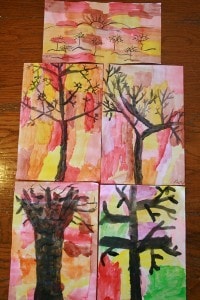 Thick trees, skinny trees, twiggy trees all look good.