GIVEAWAY HAS ENDED!!
Christmas music is filling our house! I love this time of year when there are so many arrangements and variations of familiar Christmas songs available. For my birthday, my parents gave me a new Christmas CD, NOEL: Carols of Christmas Past, by Jenny Oaks Baker. It is lovely! Some of my favorite Christmas songs are on this CD: We Three Kings, In the Bleak Midwinter, and O Come, O Come, Emmanuel.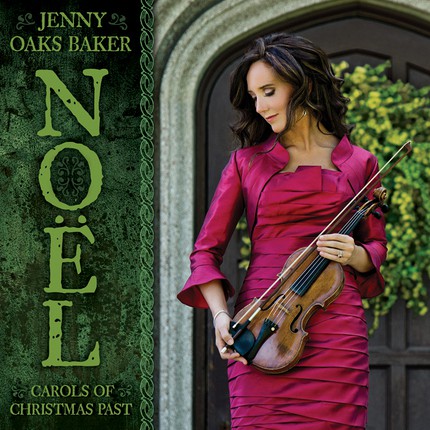 Not only does the CD feature the breathtaking violin of Jenny Oaks Baker, but it also features more ancient instruments like the lute, kora, and dulcimer. These bring a European folksy style to the arrangements. There are also guest artist appearances by Alex Sharpe, formerly of the group Celtic Woman, and Kitka, a Women's Vocal Ensemble from Europe. I love Kitka's contribution to Patapan!
Alex Sharpe recorded a music video with Jenny Oaks Baker for the song Silent Night, which Sharpe sings in Irish Gaelic.
Beautiful, isn't it? Guess what? I enjoy this CD so much I'm giving one away courtesy of
Deseret Book
! To enter just tell me your favorite Christmas song in the comments. Simple as that.