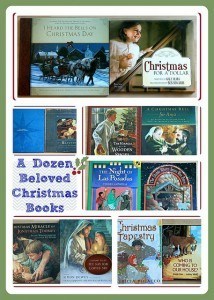 We love books. We love Christmas. We love books about Christmas! Here are a dozen of our favorite.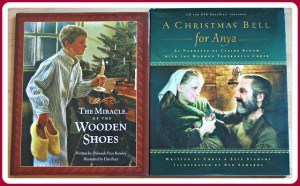 1.
The Miracle of the Wooden Shoes
by Deborah Pace Rowley is a moving story about love, anonymous service, and the gift we receive from the Savior. As is tradition in his German town, Walter puts out his wooden shoes for St. Nicholas to fill with little hope that his will actually contain something the next morning. But they do! Day after day they are secretly filled with goodies and a scripture that testifies of Jesus Christ.
2. A Christmas Bell for Anya
by Chris ans Evie Stewart. Anya is one of twelve young women chosen to ring in Christmas morning with her very own bell, lovingly crafted by her father. But it is Russia in 1917 and senseless violence begins as the reign of the Czars comes to an end. Will Anya get to ring her bell at all?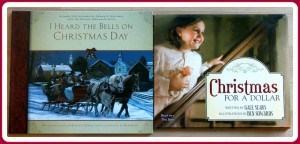 3.
I Heard the Bells on Christmas Day
– the telling of how this wonderful poem came to be and the events that led to its writing by Henry Wadsworth Longfellow. This particular book comes with a DVD sharing part of the Mormon Tabernacle Choir's Christmas concert when it was performed. You can watch this part in the video below. The narration is done by Ed Herrman. It's beautiful!
4.
Christmas for a Dollar
by Gale Sears is based on a true story. It's 1931 and the Kamp family is struggling to get by. The children expect there will be no gifts on Christmas Day. Then Father brings home one dollar in change and lets the children use it buy special gifts for each other. Joy, love and miracles follow.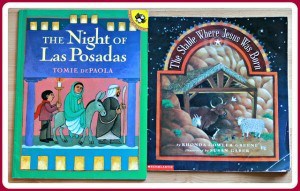 5.
The Night of Las Posadas
by Tomie dePaola. I have to get a bit of my Mexican heritage in here. The people in a small mountain town reenact Mary and Joseph's search for shelter the night Jesus was born.
6. The Stable Where Jesus Was Born
by Rhonda Gowler Greene. Written in a nice lilting rhyme that children love to listen to, the story of that first Christmas night so long ago is recounted.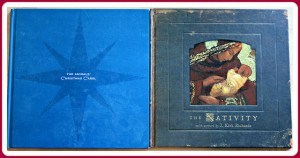 7.
Animals Christmas Carol
by Helen Ward has beautiful illustrations to accompany each verse of this Christmas song.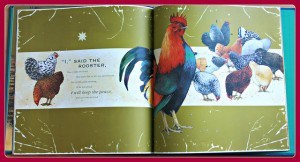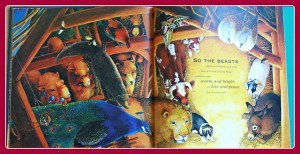 The animals tell of the gifts they gave to the Christ child as they shared their home with Him.
8. The Nativity
with artwork by J. Kirk Richards. The story of the Nativity is told using scriptures from Matthew, Luke and John.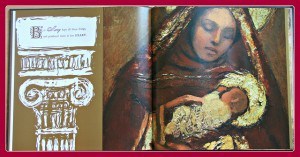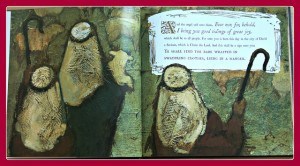 A new edition to our collection this year, each page contains beautiful artwork created by
J. Kirk Richards
.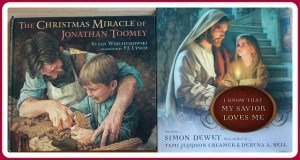 9.
The Christmas Miracle of Jonathan Toomey with CD: Gift Edition
by Susan Wojciechowski shares a delightful tale of Jonathan Toomey a wood carver. Known to the children as Mr. Gloomy, Jonathan's countenance changes overtime as he works on carving a new Nativity set for the Widow McDowell and her son, Thomas.
10. I Know That My Savior Loves Me
is technically not a Christmas book per se. It is the words of a Primary song accompanied by the paintings of artist Simon Dewey.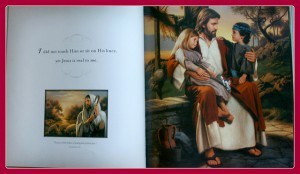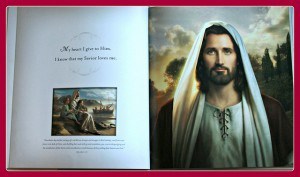 This is a favorite with the nursery kids at church (18 months – 3 years) because they love to point out Jesus on each page.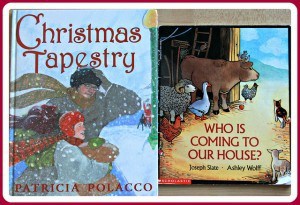 11.
Christmas Tapestry
by Patricia Polacco is a retelling of two stories melded together. One tapestry sewn long ago by Rachel Zukor in Germany makes its way around the world and through a series of miraculous events reunites Mrs. Zukor with her husband. Both thought the other did not survive the camps they were sent to by the Nazis because they were Jews. How does this relate to Christmas as the Jews celebrate Hannukah? You'll have to read to find out.
12. Who Is Coming to Our House?
by Joseph Slate. The animals get ready to greet some special visitors!