This is a repost from one I wrote last year for Latter-day Homeschooling.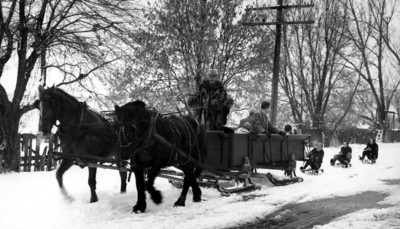 David O. McKay giving a sleigh ride to family members
Every year we forego all the scholarly studies for December and focus our attention on Christmas instead. We have what we call "Christmas School." Last year we had Christmas with the Prophets.
Did you know Joseph Smith skated on the ice with his son Frederick, Brigham Young drove to the mill to get grain to distribute to widows, and Wilford Woodruff devoted an entire Christmas day to shucking corn?
Here is the unit study I put together. If you start today or tomorrow you can cover every modern day prophet – one a day – until Christmas. For every day of study there is a timeline, a story or two about how each prophet celebrated Christmas, an activity suggestion, their favorite food, and then a quote or two about Christmas or Jesus Christ given by that prophet. There is also a recipe section at the end!
Download: Christmas With the Prophets


Of course, there is a lot more that I could have added but what's the fun if it is all done for you? 🙂 For instance I didn't add in the personal stories that connect our ancestors with these prophets and their families. You may have your own experiences you will want to share with your children.
President Heber J. Grant used to buy books to give to his friends. He would personally sign each one with his beautiful handwriting. My grandmother has a couple of books signed by Pres. Grant. One was sent to her father at the death of his father, Francis Gibbs who was Pres. Lorenzo Snow's secretary.
My father-in-law was visiting St. George, UT around Pioneer Day in 1950 when he was nine years old. He and his mother happened to meet President George Albert Smith walking down the street. Pres. Smith gave my father-in-law a nickel, which he spent, of course!
President Spencer W. Kimball came and watched my parents' Folklorico group dance in December of 1976. They had their picture taken with him afterwards.
My grandmother grew up with Joseph Fielding Smith's family as next door neighbors.
And when we learn about President Gordon B. Hinckley and his brother Sherm building Christmas gifts for their younger sisters my children will be especially intrigued.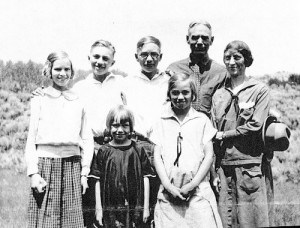 Ruth, Gordon, Sherm, Bryant, Ad with Sylvia and Ramona in front
See this photo? My husband's grandmother, Sylvia, is the youngest of the Hinckley bunch. How fun will it be for them to learn that tidbit of family history?
These are just some fun stories we will be able to weave into our learning.
Other resources:
The church released this video of Heber J. Grant's selfless giving as a boy. This would be great to watch when you study him!
A Mormon Channel episode called "
Christmas With the Prophets
." It is a delightful conversation with Laura F. Willes who published a book by the same name.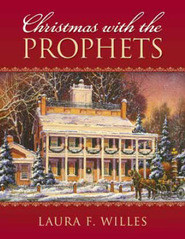 This book, Christmas With the Prophets, is terrific! I love reading all of the personal stories of how the prophets spent their Christmases. It has been interesting to see how Christmas festivities have changed in the last 200 years.