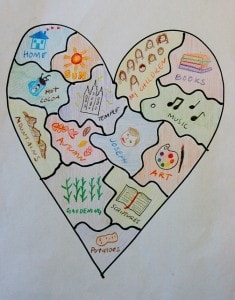 Heart maps. These are so much fun to create! I did this idea with my seminary students and had such a good time seeing their creations I thought I'd do it with my kids too.
Draw a heart and divide it into sections.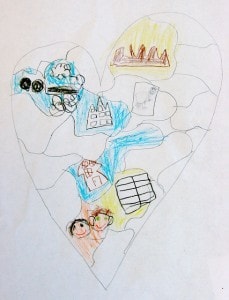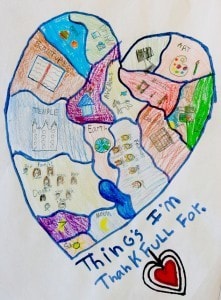 In each section draw or write something you love. Make it colorful! Use markers, crayons, colored pencils or even paint.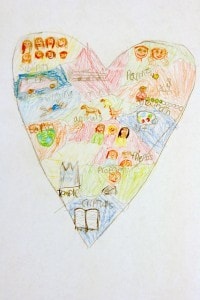 Heart maps show at a glance the uniqueness of each individual as well as similarities we enjoy. These are good for students to have on hand for writing assignments as it gives them ideas on things they can write about that are more personal to them.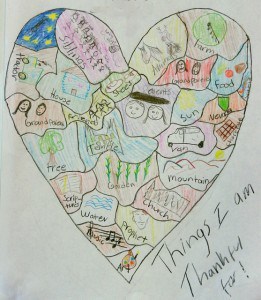 This would be a great project to do for other topics:
favorite things about a certain season – use a different shape like a sun for summer or a leaf for autumn
a gratitude list
books you've read
memorable events in your life