See these beauties?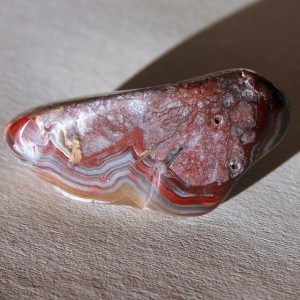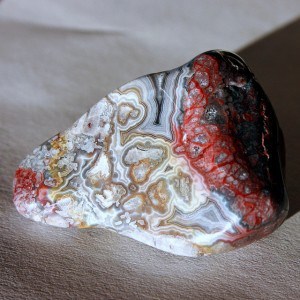 Look closely at the details of each one: the colors, the layers, the designs.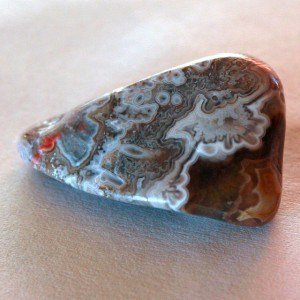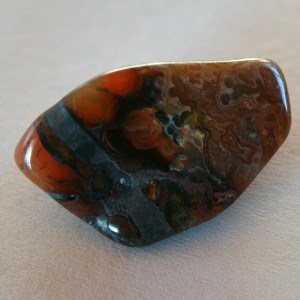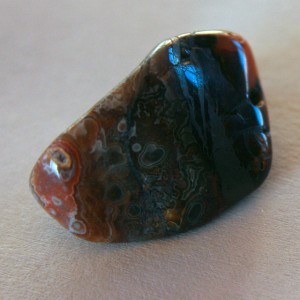 Aren't they stunning?
This one is my particular favorite,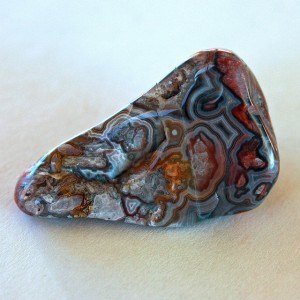 closely followed by the pure simplicity of this one.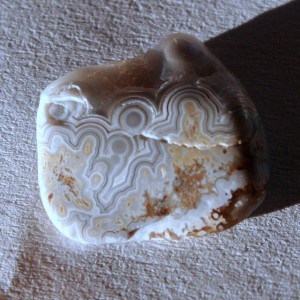 What's amazing is they started out looking like this.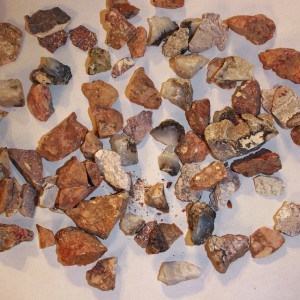 Just some dirty old rocks that all look pretty much the same.
Fudge received a rock tumbler for Christmas. It was the perfect gift for a patient little girl who also happens to enjoy collecting rocks. It took four weeks of patience, along with a lot of grit of various grades mixed with water to form a black mucky sludge to rub and grind away the rough edges as the rocks tumbled and tumbled round and round.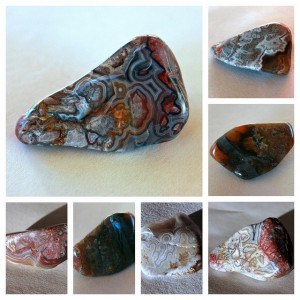 The rocks went through tremendous heat and pressure in their creation deep within the earth causing complex layers and patterns. If you examined them closely you could see the potential within. Beyond the crusty dirt you notice the subtle stripes of color, patterns weaving, criss-crossing. Each had a hidden beauty which still needed a refining process to bring it to light, to show its true self.
Here we are, each of us beautiful creations of God, who also still need to be refined through trials and hardships which rub and bump the rough edges off and polish us smooth until our true self, our hidden beauty, is brought to the surface for all to see. Unlike the rocks it will take much longer than just a month, or a year or even fifty years.
It takes a lifetime.
A lifetime of trials and troubles, bumps and bruises. Polishing doesn't happen when life is easy and the sailing is smooth. It happens in the rough and tumble of everyday interactions. Learning to be patient, forgiving, kind in a world that sometime seems to only be a slurry of mud.
Someday the magical time will come when the gritty muck is washed away and what is revealed will be glorious. We will be as polished rocks.
"Trust in the Lord. Just when all seems to be going right, challenges often come in multiple doses applied simultaneously. When those trials are not consequences of your disobedience, they are evidence that the Lord feels you are prepared to grow more. He therefore gives you experiences that stimulate growth, understanding and compassion, which polish you for your everlasting benefit. To get you from where you are to where He wants you to be requires a lot of stretching, and that generally entails discomfort and pain" (Richard G. Scott, Trust in the Lord).