Friday morning I took pictures of the scenery as I came home from town. It had rained the day before so the desert plants were coming to life. It's amazing how just a little rain makes a big difference out here in the desert. It may not look like much but to those of us that live here it is a beautiful sight when we see any color other than a variation of brown.
Turning onto the dirt road for home – only thirteen more miles to go!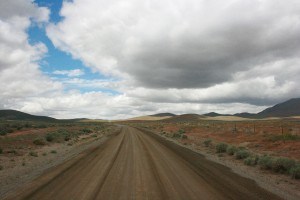 This is the top of the pass. All you can see below are sand dunes. We call that view "The Land of Desolation."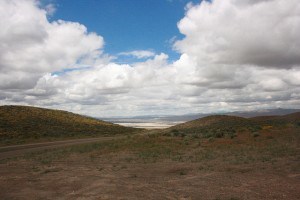 Coming down the mountain all you see are the sand dunes to your left until you crest a small hill and all of a sudden green pivots of hay!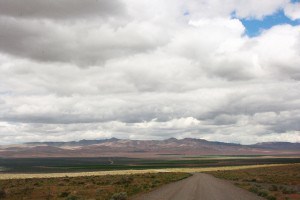 The road makes a turn between two pivots. This is where you can see mountains in front and the rear view mirror captures the mountains behind.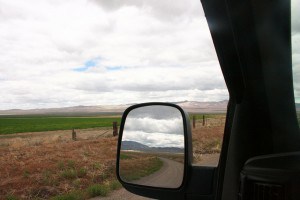 After several more miles I make the final turn onto the last stretch of road for home.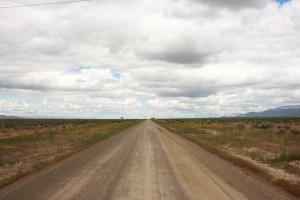 Saturday we had some more rain which resulted in a beautiful and very bright rainbow. My sister-in-law captured the view from her house. Look! Our house is the pot of gold at the end of the rainbow!