"Thou shalt live together in love, insomuch that thou shalt weep for the loss of them that die," (Doctrine & Covenants 42:45)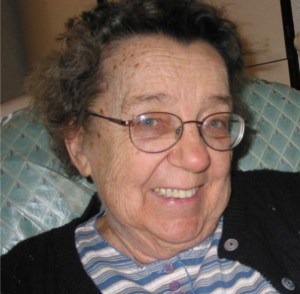 My sweet grandmother Yaya (Betty Jean Gibbs Ventura) has now joined her beloved companion Avi (Juan Ventura) in heaven. She was an amazing woman who loved serving others. I love her and will miss her greatly. Her obituary is below. You can also read a quick sketch of her life that my sister wrote. Yaya means grandmother in Catalan.
Our dear sweet mom, "Yaya," aunt and friend passed quietly away at home in Salt Lake City on July llth after sustaining a major stroke on May 23rd. Betty was born on December 1, 1922 in Salt Lake City, the youngest child of Charles Worthen and Florence Ashton Gibbs. She is survived by her four children: Peter (Isamare), Kim, Jed and George (LeeAnna); nine grandchildren; Montserrat (Joseph), Vanessa (Kevin), Pere, Jonathan (Julia), Rebecca (Travis), Megan (Anthony), John (Nicci), Justin, Christina, 16 great-grandchildren and numerous cousins, nieces and nephews. She was preceded in death by her husband (Juan), her parents and all of her brothers and sisters (George, Dick, Mary and Norma) whom she adored.
Raised in Salt Lake City, Betty attended Emerson Elementary, Roosevelt Junior High, East High School and the University of Utah where she graduated with High Honors with a BA in music. She fell in love with and mastered the Spanish language early in life and even learned to take stenography/shorthand in Spanish. This love of Spanish influenced her life and the lives of countless others.
In 1944 she went to Mexico looking for work to solidify her Spanish language and shorthand skills. While there, Betty was called by phone to serve an LDS mission. She was one of the first non-Mexican citizens to serve as an LDS missionary and spent the first part of her mission as secretary to the Mexico Mission President. In 1945 during her mission, she took part in the first trip for Spanish members to the Mesa, Arizona Temple. Her documented observations and photos from this trip are now used by Church historians.
After her mission, Betty was employed by the LDS Church Translation Department as secretary to the Spanish translator. While there, she corresponded with 2 brothers in Spain who were interested in the Church. They eventually converted and she married one of the brothers -Juan Subirats Ventura – on May 19, 1954 in Paris, France. Their marriage was later solemnized in the Salt Lake Temple.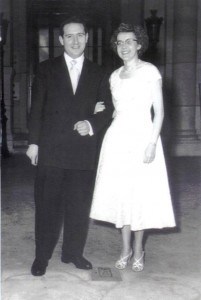 Betty and her family attended the Mexican Branch/Lucero Ward for 26 years. In 1998 she wrote a "History of the Mexican Branch", and the photos from this work were part of the Hispanic Convention Display at the Salt Lake LDS Conference Center in October 2012.
In 1972, after Spain was opened for LDS missionary work and upon receiving counsel from then President of the Quorum of the Twelve, Spencer W. Kimball, the Ventura family relocated to Spain to support the establishment of the Church. The family lived in Barcelona for over ten years. Betty participated in the translation of the Book of Mormon into Catalan, was the Liahona Magazine correspondent, did genealogical research into the 1500′s and immersed herself in service. She is beloved by the members in Spain, who consider her a second mother, grandmother, beloved friend, leader and teacher. Her selfless service, dedication and example grounded the Spanish members in living the gospel of Jesus Christ.
After returning to Salt Lake City, Betty resumed working for the translation department. For her it was exciting to be involved with the change to the four-year curriculum rotation plan and the translation of the Book of Mormon into all the major languages. She and Juan were assigned to the Cambodian Branch where Betty served as Relief Society President and Juan as Branch President. She especially loved family history and temple work, for which thousands are eternally grateful.
At age 87 after 3 years of writing and editing she self-published "The Jews of Valencia and Tortosa" which is based on research compiled from the National Archives in Spain. The final history of over 5,000 people, as documented by the inquisitors, is contained in this work. A copy of this scholarly book was donated to the Los Angeles Museum of the Holocaust. Betty was fluent in English, Spanish, and Catalan, and raised her children in all three languages.
Betty led an exemplary life. She was always humble and chose to avoid any attention to her achievements. Her service to others, abiding faith in the gospel of Jesus Christ, and her desire to learn and study are her legacy. Her children were always in her daily prayers. We will miss her counsel and example.
The family would like to especially thank her two angel friends, Monica and Carol who took such loving care of our mom in her home, day and night, for the many weeks prior to her death, as well as those special caretakers that Legacy Hospice provided.