Today I'm joining Lisa-Jo Baker for Five Minute Friday.
Write for 5 minutes flat with no editing, no worrying about perfect grammar, font, or punctuation. Join us!
This week's topic: Beautiful
Go!
My oldest says it on the way home from the family BBQ. "Is it just me or was the sky particularly beautiful this evening?"
There is a chorus of "Yes!" and "It sure was!" and "Just beautiful!" and "Especially when the light hit the wheat field!" echoing around the 15 passenger van. And I look back and see.
Beautiful.
Staring back at me. With eyes that are caramel, others dark chocolate or mocha with two scoops of cream swirled in. Who knew brown came in so many different shades?
My heart swells with the majesty of it and I turn to see that one pair of green eyes, his eyes, looking at me with a smile and a knowing nod. "This," he points with his elbow because both arms hold the youngest two babies, "is beautiful."
And my eyes mist so I turn and blink and think thankful thoughts.
For him, all manly holding those two baby boys
For those two babies and their eight older siblings – all who've inherited my dominant brown eyes
Which see the sunset lit sky,
The golden glow of wheat field
Our farm, our living, our family.
It is a beautiful life.
Stop.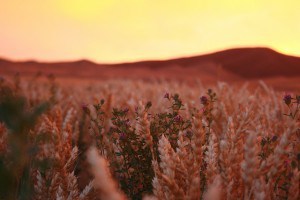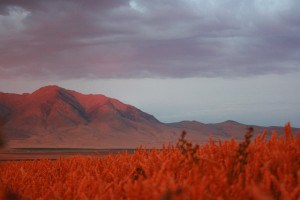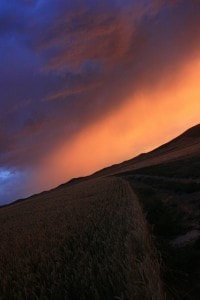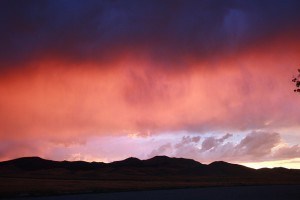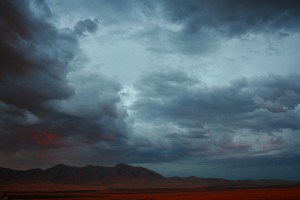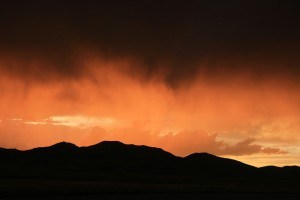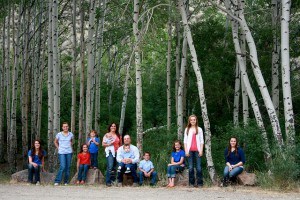 ~All sunset photos were taken by Brownie~