This is the view from our house tonight before going to bed.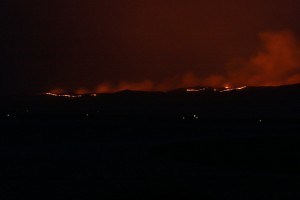 The dim lights just left of center is my sister-in-law's house. The three lights just right of center are our shops. A little too close for comfort!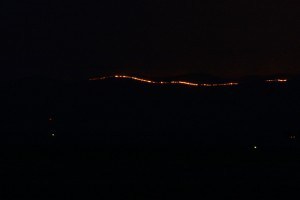 Here's a closer look at the fire above my sister-in-law's house (the two dots at lower right). The other two lights are pivot lights, the red is taillights from a firetruck. Although it looks close the fire is still about four miles away from their house.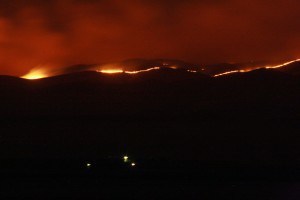 The bigger fire is above the shops, again about four miles to the top of the mountain. Fire trucks have passed our house. The farm has our water truck filled and other equipment ready to be used just in case. I'll update with more photos in the morning. It may be a long night!
UPDATED BELOW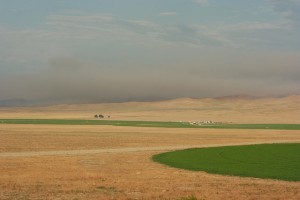 Here's the view at 7 am. Still very smoky, but not too bad.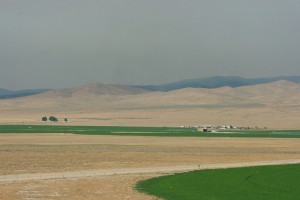 And here it is at 9 am.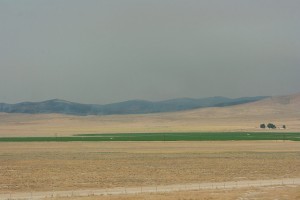 Still burning but not as smoky as before. The pale yellow green is a wheat field. The wheat is just beginning to turn golden. The fire is still
a couple of miles
away. It's actually at least four miles away. We went to town this morning and could see from that vantage point that the fire was farther away than we thought. Hurray! It's not threatening any farms so far.