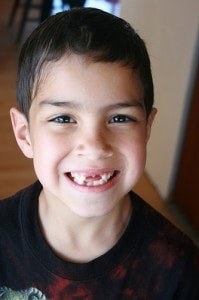 While watching 17 Miracles for the umpteenth time my six year old informed me, "When I get married, I'm going to tell my wife to only buy true story movies. Those are the best kind to watch."
"Really? Even if people die and its sad?"
"Mom, most of the people lived. That was a miracle! And there were angels helping them. They didn't see them but they were there. Maybe we have angels too, especially when we are having a bad time."
Out of the mouths of babes.
I recount the conversation to my husband and we marvel at this son of ours.
While gingerly gathering up the corners of sheets wet through with throw up and changing diapers on two babies who also need clothes replaced four times before 9 am, his words percolate around in my head and filter down to my heart.
True stories are the best kind.
Our story on good days where dad has to go to work and mom gets to stay home; where children in abundance dance and play, laugh and sing; where we have prayers to start the day; when meals are ready and rounded and cooked from scratch. Our story on bad days where dad gets to go to work and mom has to stay home; where children bicker and fight, and whine (oh the whining!); where prayers are forgotten; when meals are burnt and there's not enough food anyway. But usually our story is a mixture of both, of ups and downs and in-betweens.
The best kind of story will have sadness and sickness, people climbing their own Rocky Ridges in life, and sometimes there is no miracle. But when life is messy and nights are long no maybes about it there are angels sent to help! They are there and sometimes we do see them. They take the form of parents collecting grandchildren to spend a night, or friends calling to offer help, and even a stranger lending a sympathetic smile as they eye your cart full of gatorade, tylenol, antibacterial spray, and chocolate – mom's medicine of choice.
The unseen angels hover nearby waiting for us to feel and listen. "You can make it. Just another day more….and then another."
Sometimes they whisper, "Remember to count eucharisteo."
Rocking and cradling two babies curled into the softness of stomach left over from body building.
a freezer stocked with a rainbow of popsicles to sooth parched mouths
crisp green beans fresh from the garden, hot and smothered with butter
a memorized scripture providing motivation
The best kind of story involves living Truth, being guided by Light. He helps us see the purpose of our life, of the stories we are living, and we begin to recognize His hand helping us write it.
Tomorrow we get to add more to our story.
Make it the best kind!