A few weeks ago a new well was drilled so there would be enough water to irrigate a new section of land the farm purchased. The are four pivots on this section but the current well wasn't pumping enough water to run them all at the same time.
After the well was drilled new pipe needed to be laid running from the well to one of the pivots. The trencher has a series of big scoops that rotate around and around digging up dirt and dumping it on a conveyor belt that piles the dirt up next to the trench.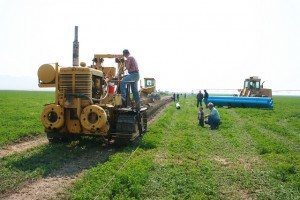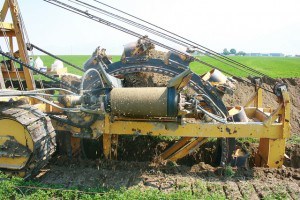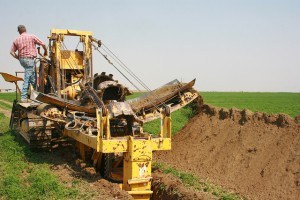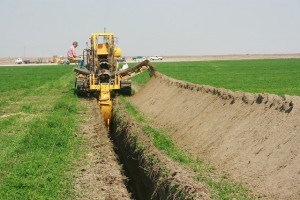 Once the trench is dug 12 inch pipe is rolled into it. Special glue is rubbed around both ends before being fit together.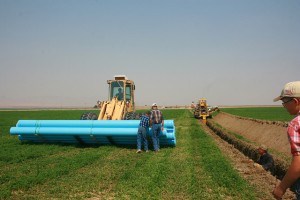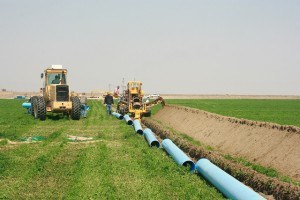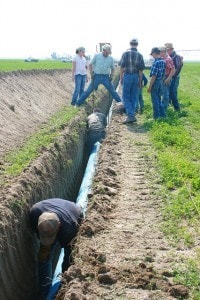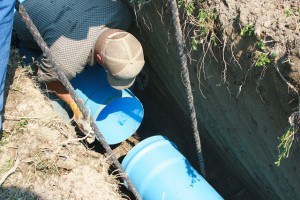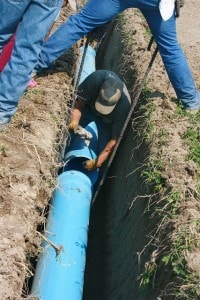 This isn't something that happens very often on the farm so you can imagine everyone was out watching and taking pictures. The kids especially enjoyed yelling through the pipes and playing in the soft dirt.