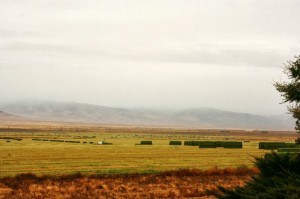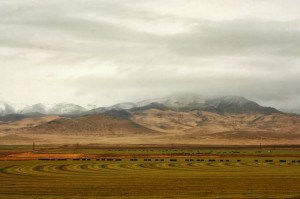 This is the view from my deck this morning. Bales and bales of hay waiting to be hauled, with mist and snow on the mountains, and a slight drizzle of rain in the valley.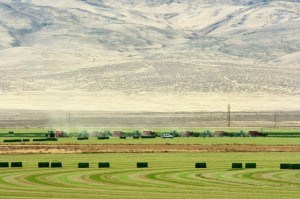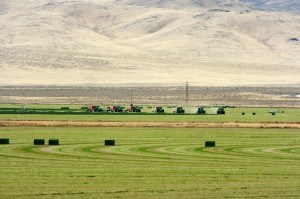 This was the view from my deck yesterday. With the impending rainy weather coming, as much hay as possible was put up. It was a record for us I think. About 1,200 ares of hay was raked and baled. We still have about 500 acres of hay down, not much we can do about that but pray that it doesn't rain too much and that we have good weather for the rest of the week so we can get this last crop of hay for the year up out of the fields.
And look who came to visit while I was typing this post!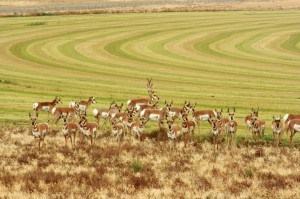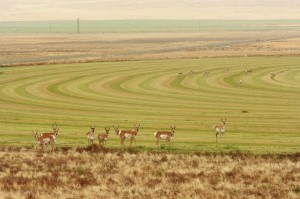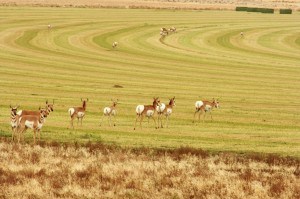 Antelope….about 75 of them, most bunched up by the fence but these came close enough for some good shots. Too bad antelope season is over…