The weather cleared up enough that the teens (and two 12 year olds) were able to finish raking the rest of the hay and the men were able to bale it shortly after that. They are currently hauling the last five pivots of hay bales as I type this. Hooray!
My sister-in-law took these pictures of the men baling hay three days ago.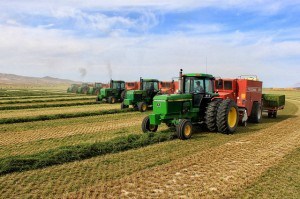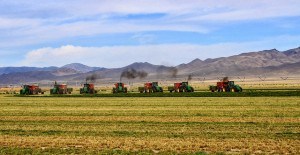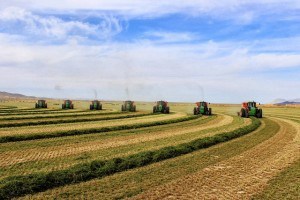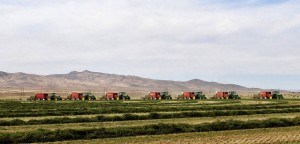 We decided to take pictures of the teenagers starting to rake the very last pivot of hay for the year yesterday. In the first photo you might notice the tractor on the far left is an open cab. My tough 12 year old nephew got to use that tractor while raking. Let me tell you it is
cold
in the early morning and to be out in the open air for about four hours, well, you can imagine how bundled up he had to be.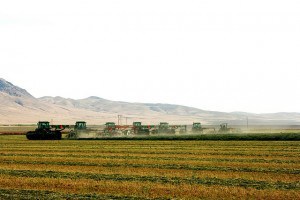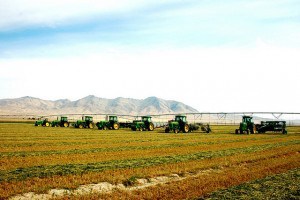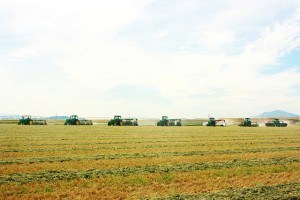 It's a bit harder to get teenagers lined up. They did a terrific job though! We are just glad nobody ran into each other or got their rakes tangled up. They normally don't rake right next to each other but rather each rakes in an assigned 'span,' a section of the pivot between pivot tracks where the tires of the pivot run.
For those not familiar with farm terms take a look at the photo below.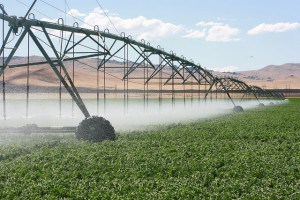 A span is the section of the field between each of the tires on the pivot but its in the shape of a circle. Think of concentric rings inside each other. Here's a bird's eye view of the pivot next to our house (in the winter time) to give you a better idea.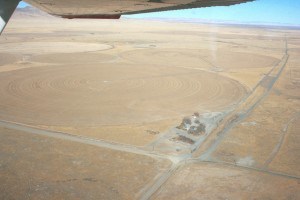 Now we need to go plan an "End of the Haying Season Celebration!"