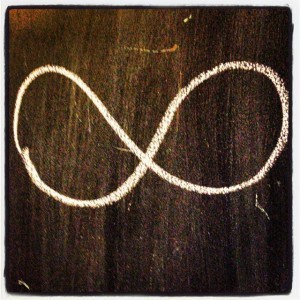 I think we learned about infinity in the third grade. It felt so Newton- or Einstein-like to use the word that could not be counted. Infinity held such power and from then on many childhood conversations were trumped with it; "I hate spinach infinity," "I love arithmetic infinity."
However, when "powers" were introduced in seventh grade, infinity nearly came into reach. Ten times ten to the power of ten equals 100,000,000,000, and . . . well, that's just a short skip to infinity.

The power of ten is a manageable way to count our infinite blessings. When God's blessings are itemized into the powers of ten, then one by one the blessings become countable and comprehendible and quickly add back up to infinity. It's the magic of numbers.

To begin, take ten blessing topics and answer each one and you have one hundred blessings in no time; break each of those ten blessings down and answer them and you have one thousand blessings. Down, down, down you go on the list while up, up, up goes your blessing inventory.
For example:

Ten favorite foods that I'm grateful for . . .
I'd start the list with potatoes, but quickly add . . .
corn
squash
lettuce
bread
soup
steak
broccoli
popcorn
crisp apples

If I broke potatoes down ten times, I'm grateful for . . .
mashed potatoes
tater tots
French fries
hashbrowns
funeral potatoes
fried potatoes and onions
baked potatoes
potato harvest
Dutch oven potatoes
Mr. Potato Head
If I broke down mashed potatoes, I'm grateful for . . .
the lessons of hard work that potato harvest taught – cleaning the smashed, rotten potatoes from the good ones
holding babies on my lap and feeding them mashed potatoes from my plate
Thanksgiving, where mashed potatoes are a staple
Grandma Lunt's glazed spud-nut recipe
If I broke down the-lessons-of-hard-work-that-potato-harvest taught, I'm grateful for . . .
Each fall my sisters and I helped with the spud harvest on our farm. We tugged skin-tight, butterfly-spotted long underwear on under our overalls and put sweatshirts and goose-down coats over them. We added school ski caps, hiking boots, and cotton cloth gloves with plastic imprints. And goggles. We were clod-pickers. No glamour, no thrill, just clod-pickers who picked clods, rocks, weeds, and rotten potatoes from the freshly harvested potatoes.
One night I wished I wasn't clod picking at all. It was not only late at night, we were late getting the harvest in and winter was early. It was wheezing cold wind and coughing snow. Water rot had attacked the potatoes. Water rot breaks down the potato membrane and makes them slimy and black. Water rot stinks. I was cold and cross, my thin, brown gloves were soaked, and I was tired of scraping mashed potato slime from them. My feet were refrigerated in the mounds of rotting potatoes and mud and my back ached from the hours bent over. I wanted to quit and go home. I couldn't. The potatoes provided our livelihood and it didn't matter that there were some rotten ones, there were still a lot more good than bad that needed to be harvested.

I learned that night to endure to the end and to keep looking for the good while I was enduring. No matter what. Because sometimes water rot attacks a family. Unwanted breakdowns happen. But no matter how bad it stinks, no matter how cold it gets, not matter how bad it hurts, families are our livelihoods and even with some rotten spots there is more good than bad—it just takes more work to save the crop
We've always lived in the country where we had an ample potato supply. It was one of the first foods our babies ate. Sitting on our laps in their little cloth diapered bottoms and arms flailing towards the spoon, they were happy to be one of the big people eating big people food. If I concentrate, I can still smell their beautiful baby smell.
Now, it's grandchildren that sit on my lap slowly but surely taking their first bites of potatoes as I help them grow and help them develop deep roots of love for God and family.
You can see that the list of your blessings quickly add up and you begin to be grateful for things you hadn't thought of before. Truly, "count your many blessings, name them one by one, and it will surprise you what the Lord has done." (Johnson Oatman, Jr. [1856-1922])
When you're exhausted from one topic, start a new idea. Here are ten suggestions to get you started:
Ten great moments in life
Ten handy tools or technologies
Ten favorite places
Ten medical miracles
Ten people who taught me something worthwhile
Ten heroes I admire
Ten times I was glad I could walk
Ten times I was glad I didn't have to walk
Ten talents I have
Ten lessons taught to me by God

Equally important to recognize are those blessings that come in the way of hardship. The command to be grateful in all things is a humbling assignment. To be thankful for poor health, financial losses, unpleasant circumstances, and sad events takes courage and humility.
H.U. Westermayer pointed out that "The Pilgrims made seven times more graves than huts. No Americans have been more impoverished than these who, nevertheless, set aside a day of thanksgiving."
And Thanksgiving as we know it was instituted by Abraham Lincoln as the Thanksgiving Proclamation of 1863 while we were in the middle of a bloody war. There was much to be discouraged about, but Abraham Lincoln chose to lead by focusing on gratitude. He said America needed to be grateful that no other nations had taken advantage of her in her weakened state while internally fighting, and that America's prosperity was a "gracious gift of the Most High God, who, while dealing with us in anger for our sins, hath nevertheless remembered mercy." He said it was fitting and proper for the American people to solemnly, reverently and gratefully acknowledge that, and invited all Americans to observe the last Thursday of November as a day of Thanksgiving and Praise to our "beneficent Father who dwelleth in the Heavens."
To be thankful when times are hard, to be thankful in time of war, to be thankful in time of loss and grief, to be thankful every single day is to become a blessed and prosperous people filled with wisdom, inner-peace, and happiness. No amount of money can buy that. Not even infinity dollars.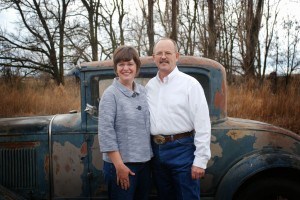 Jane was born in Southern Idaho in 1962 and grew up on a farm/ranch operation with my nine sisters and brothers. She is whitewashed not polished-latex, cheddar not ricotta. She's patriotic and believes in the strong moral values that make America great. She loves family and takes her job as homekeeper seriously. She is God-fearing, God-loving and recognize her dependence on Him. She likes people and loves to listen, observe and interact with others. She likes to share – cucumbers from the garden, eggs from our hens, good books, cookies, patterns, recipes, stories, teaching activities. She likes to pass on ideas-whether through classes, booklets, over backyard fences, or whispered during l-o-n-g school programs. She is the wife to a great man, Calvin, and the mother to six, equally charming, children. Calvin and Jane live in Moses Lake, Washington. Jane blogs ate The Neighbor's Blog and also has a wonderful website full of homemaking and simple living resources called Neighbor Jane Payne.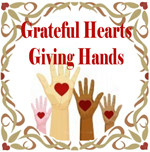 This post is a part of the Grateful Hearts, Giving Hands series running this month in preparation for Thanksgiving.