Thanksgiving was spent with Mr. Ferrero Rocher's side of the family. We had a total of 56 there and that's with two siblings and their families missing!
Mr. FR's sister brought this donkey head which people had fun with.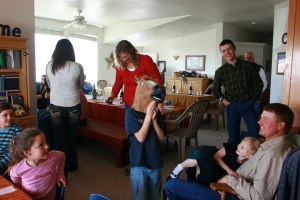 Junior Mint was being cute while his Uncle B was holding him so I had to get a picture.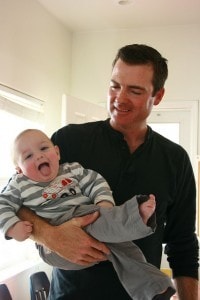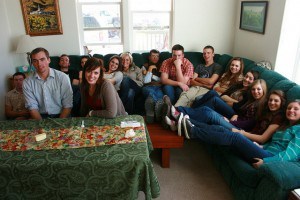 All but four of the people pictured are the "older" cousins. Bon Bon and two of her cousins each brought a visitor from college for Thanksgiving and one tagged along from Fallon. If you don't know our family it can be pretty hard to pick out the ones that aren't related!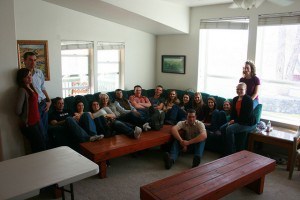 It's tradition to do some clay pigeon or "trap" shooting. There was a competition going on and if you missed you were out.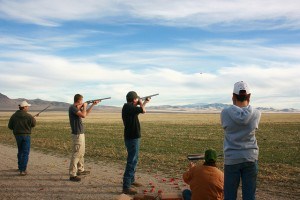 Some of the onlookers waiting for their turn.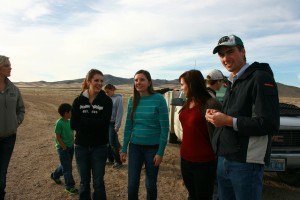 Semisweet takes aim. Can you see all the shotgun shells on the ground?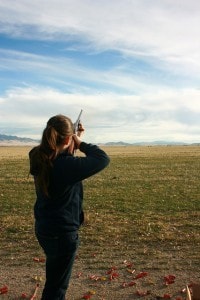 Another tradition just started in the last few years has been the
candy-ball game
.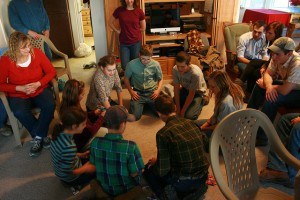 I only took a few pictures of the food. It was the typical American Thanksgiving fare of turkey, two kinds of stuffing/dressing, cranberry salads, yams, mashed potatoes & gravy, green bean casserole, homemade rolls, etc. We had a lot of fun visiting and enjoying each others company.
How grateful we are to live in such a beautiful place where we can make a living farming the land and working together as a family. We are especially grateful for the goodness of the Lord in blessing us with an abundance of the basics with plenty to share.