Establish a House is a series I run every Tuesday with posts that cover cleaning to cooking, discipline to diapers, and everything in between. You can read more about the series here.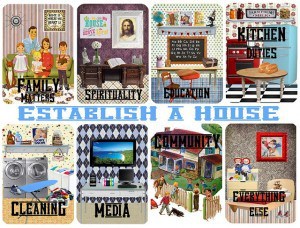 Today we are talking throw-up, vomit, puke, upchuck – whatever you call it at your house. It's not pretty, very smelly but something we ALL have to deal with. Warning: If talking or reading about this makes you squeamish, stop reading!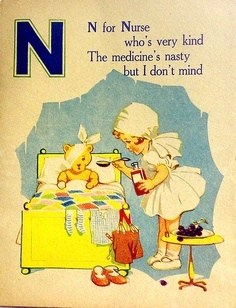 We use "throw-up buckets" for everyone except the baby. Old plastic ice cream containers work great. We actually use dishpans since we don't usually buy the kinds of ice cream that comes in buckets. The dishpans
are big enough to contain what's coming, the sides are high enough to stop any splashes but they are light weight enough for even small hands to hold. Oh and the target is big enough you can't miss! That's really important because at our house if you are over the age of eight and throwing up you are responsible for cleaning up anything you get on the floor, or bed, or couch because you are old enough to know when you will throw up and should be ready with a throw-up bucket or run to the toilet.
What our throw up buckets look like
To clean up, the buckets are rinsed down the garbage disposal and then sprayed either with lysol or a combination of bleach and water to help kill the oh-so-not-lovely smell of puke. Bleach water is also run down the disposable for the same reason.
With my babies under two I usually hold them on my lap with a towel to catch anything that comes up. Those poor little ones don't know what's going on and usually only want mom. I pull my hair back and hope it isn't too bad but typically have to change my clothes and their's too several times. If possible any soiled clothing gets thrown in the washer as soon as possible!
Most of my kids choose to stay camped out on the couches in the living room so they can watch tv or sleep. A couple, though, prefer the comfort of their own beds. Sometimes that makes it hard to remember to check on them and see how they are faring.
As tummies begin to feel better we pull out the frozen otter pops (popscicles) to start rehydrating without over doing it. All clothing and blankets get thrown in the wash while the sickie takes a shower or bath and their "sick spot" on the couch is sprayed down with disinfecting spray. When it looks like the worst is over we open all windows and doors to let the room air out.
How do you handle the stomach bug at your house?