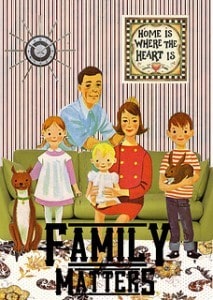 Remember last week how I wrote about puke? I jinxed myself. Guess who ended up getting sick last Wednesday night? Yeah. Not very fun and it totally knocked me out, so much that my husband was teasing be about being a wimp. I hope I'm not setting myself up again with this week's Establish a House post.
I have potty trained eight children and I am NO expert. But there are a few things I have learned along the way that have made potty training each subsequent child a whole lot easier.
My oldest potty trained when she was 15 – 16 months old. She was so easy I thought, "Why do parents complain about potty training? Seriously it is the easiest thing ever."
Then along came child number two. She knew what to do and when but she refused until it was on her own terms and time. She was almost three. And, of course, made me eat my own words about how "easy" potty training a child can be. From her I learned a lot of the ease is really in the waiting until the child is ready. There are a few things to help them get ready and some signs to look for.
Ganache is 30 months old and just now showing signs of potty training readiness. He lets us know when he needs his diaper changed (or when he is going) and he shows an interest in wearing underwear. He also wants to watch when he knows someone is in the bathroom. This is tricky but children do learn faster when they can actually see what they are supposed to be doing, but finding a person willing to be watched…..well that's a whole other story.
Ganache received two packages of "training" underwear in his Christmas stocking. He likes to wear them over his diaper. This coming week I will have him wear them without the diaper and show him where he needs to go and take him to the potty often but it will be no fuss, no pressure. There will definitely be messes and accidents. But I will be prepared for that. He is new at this after all! All the tears and frustration involved with potty training almost always comes because the parent wants it to happen when the child is just not ready.
I'll let Ganache wear his underwear for a few days (or just a couple if I can't catch up on laundry to clean the soiled ones) and go back to putting a diaper on him. No talk about failure or shaming just lots of praise for trying. At the beginning of the next week we go through the same process. Almost without fail by the third week the child currently in potty training readiness is asking to wear underwear and is much more likely to be successful. Of course there is still the occasional accident but that's exactly what it is an accident, not intentional.
We do use rewards at the beginning. An m&m or skittle or small sticker for the successes with plenty of hugs and accolades from the whole family. We don't use charts mostly because they don't seem to motivate my kids at all.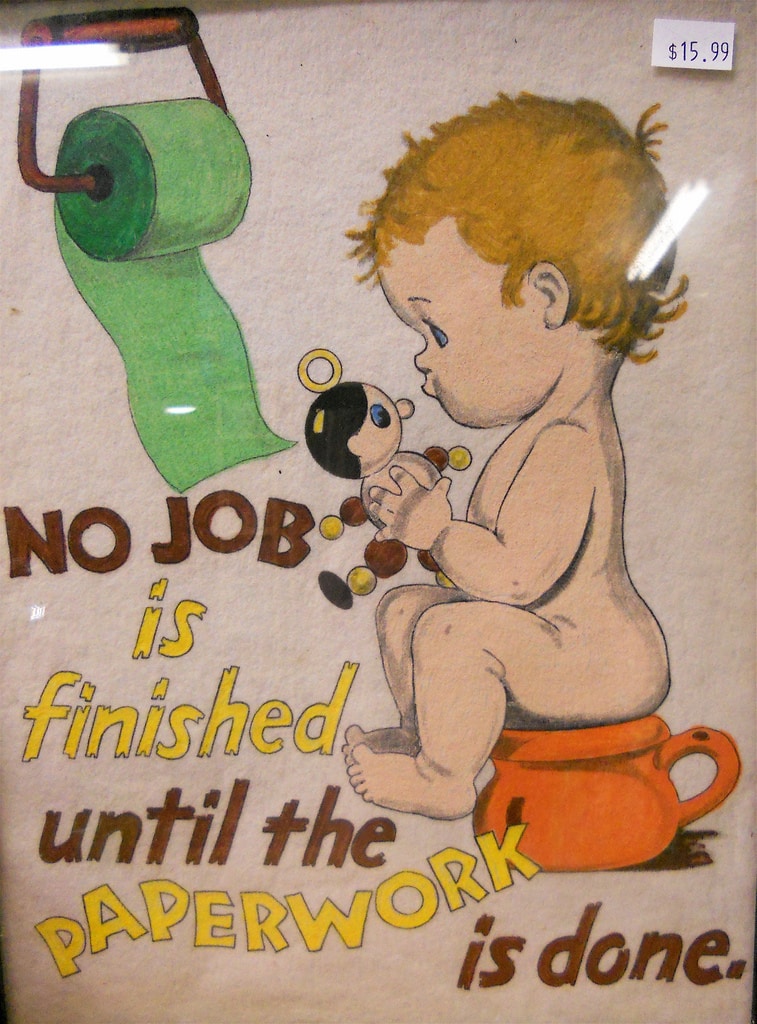 It took potty training at least four children before I realized how important not getting mad at the accidents is for me and my child. Yes, I can be a slow learner! It causes too much stress all around, lots of tears and frustration, and even some anxiety for the child . Taking a more relaxed approach has been so much better emotionally for everyone.
Kids are so unique not everyone will be ready at a certain age. Boys do tend to be older before they are ready but that is just a generalization. My second child, a girl, still takes the prize for being the oldest to potty train at just under three years. I think she was 35 months. Hindsight though tells me I was at fault for that for trying so hard to get her potty trained at 16 months like her older sister. It was a fight and struggle off and on for almost two years and so not worth!
To recap. Here are signs of potty training readiness:
knows when his diaper needs to be changed
tells when he is going
can take his pants off
is interested in watching others use the toilet
shows interest wearing underwear
What we do to potty train:
talk about using the potty for several weeks
let him wear his underwear over his diaper for a while
let him watch others if they are willing
have him wear underwear without a diaper and take him to the potty often
Praise him for everything "Good job, you did it!" or "Oh, you tried to make it. Good try!" or "Oopsies! Did you have an accident? That's okay. I know you tried to make it to the potty."
give rewards like an M&M, skittles or small sticker for successes
be prepared to clean up messes – there will be plenty of those!
be relaxed in your approach
What other tips do you have that have worked for you when it comes to potty training? For instance my friend Holly tries to keep her kids in one certain area of the house where accidents are easier to clean by taping roads on the floor for her kids to drive their cars around.