Remember last year I posted about The Modern French Revolution or La Manif Pour Tous,, the pro-family movement taking place in France? With slogans like "1 Father, 1 Mother = That's Marriage" and "Father, Mother, Children, It's Natural!" they are spreading the message about traditional families.
Taking a page from their book there is a Celebration of Marriage rally taking place in Utah tonight. If you can attend that would be great! Obviously I don't live in Utah but I will be attending "virtually." #Standwithchildren will be used across all media platforms.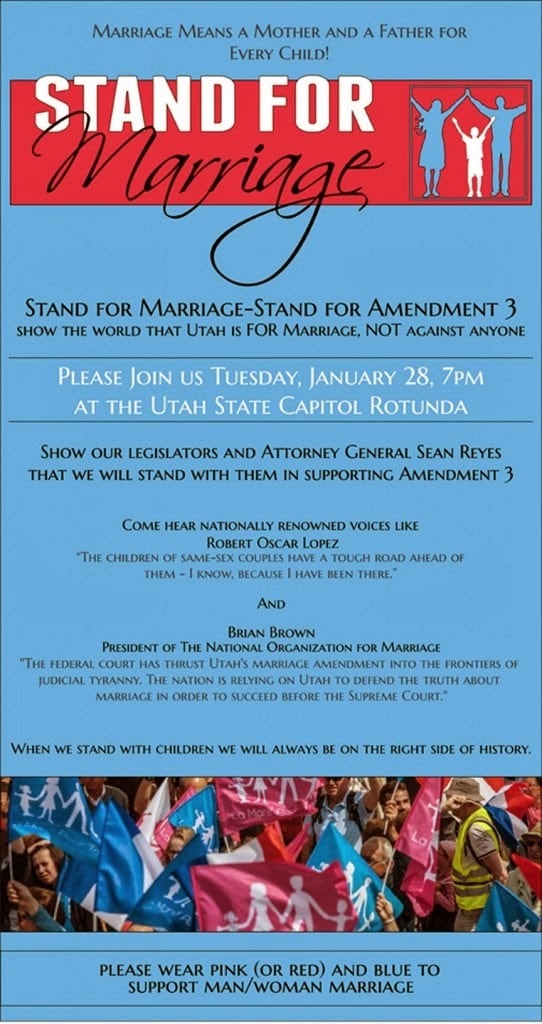 Find more information at Celebration of Marriage.