My laptop finally died. Kaput. Gone.
Thankfully I knew it was coming and saved everything I wanted to save on an external hard drive. Now I get to share my husband's laptop! He actually doesn't mind at all and insisted on it. Sweet guy, he is!
It's taking a little getting used because its a Mac. I did figure out how to take selfies though!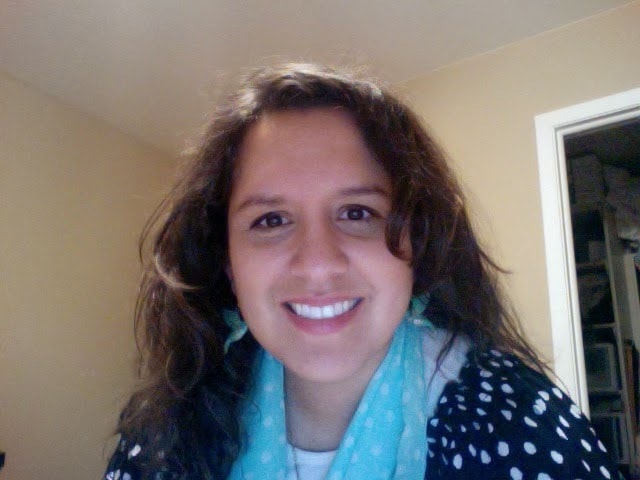 My Hummingbird earrings are my favorite!
I haven't quite found the time to make my camera talk to this laptop so I thought I'd share links to two things I have enjoyed reading and discovering lately.
There are two art exhibits I so wish I could visit! Online viewing can be beautiful but definitely not as inspiring as seeing these works of art in person.

Practicing Charity: Everyday Daughters of God just opened at the LDS Church History Museum in downtown Salt Lake City, UT. It features the works of three artists depicting the work that women do serving, nurturing, mothering those around them.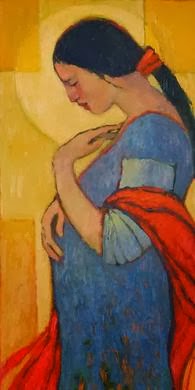 The Child by Kathleen Peterson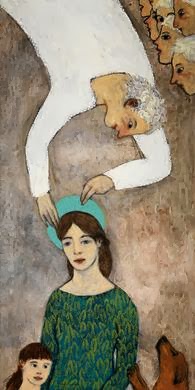 Halo Repair by Brian Kershisnik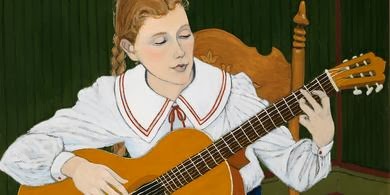 Etude by Lee Udall Bennion
There is an online children's exhibit and for those that are LDS there is also a Faith in God and Personal Progress Activity Guide. What a beautiful way for those girls to study about womanhood!
Sacred Gifts: The Religious Art of Carl Bloch, Heinrich Hofmann and Frans Schwartz is on exhibit at the Brigham Young University Museum of Art in Provo, UT. These are actual paintings on loan from churches in Europe! Each beautifully depicts scenes from the life of Jesus Christ. You can see them in the online gallery or even download the app that has hymns and interviews and explanations to accompany each painting.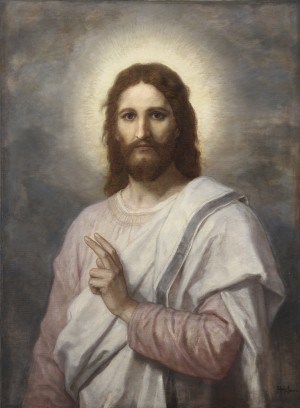 Portrait of Christ by Heinrich Hoffman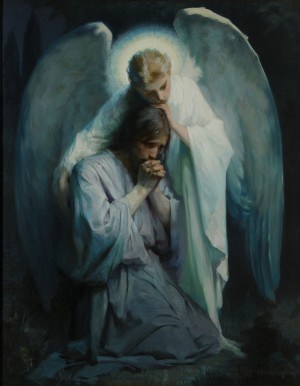 The Agony in the Garden by Frans Schwartz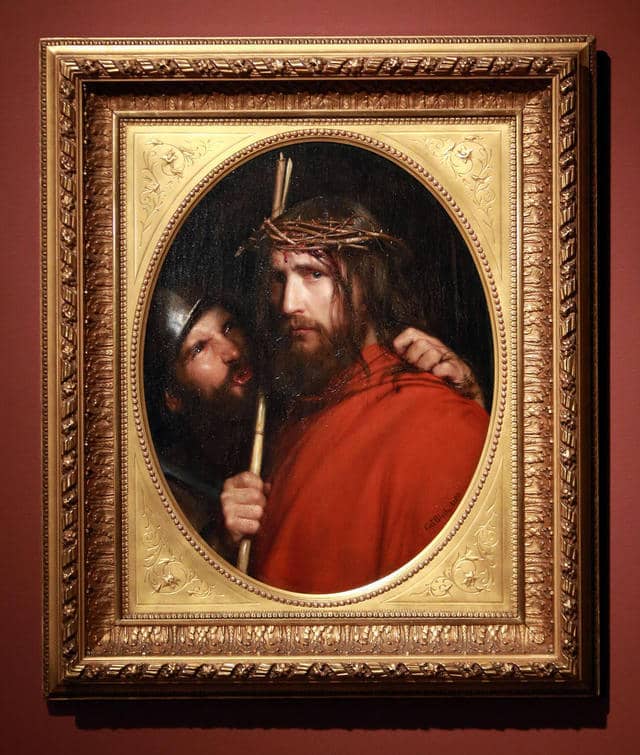 The Mocking of Christ by Carl Bloch
There are also family lesson plans you can use to learn more about the Savior as you study the paintings together as a family. Wouldn't that be a wonderful thing to do leading up to Easter?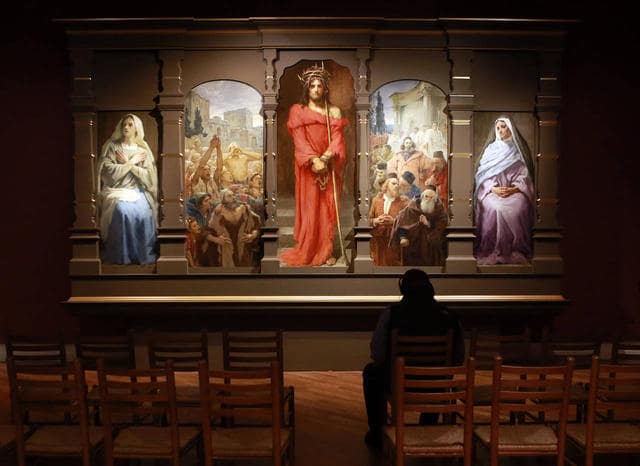 Bon Bon was able to visit with my parents in February. She said it was beautiful and moving. It is open until May 10th so if you are in the area please order your tickets (they are free!) and attend this beautiful exhibit!
Have a lovely weekend! We are expecting rain and the kids already have plans to go walk and dance in it when it does come.