The girls watched Miss Potter
one Saturday afternoon. It is the story of Beatrix Potter, the author of the beloved and best-selling children's book, "The Tale of Peter Rabbit." Although not quite true to her life it was a fun movie to watch and did inspire some quick paintings from our resident artist, Brownie.
She cut a watercolor paper into six smaller pieces, looked up a few animals, sketched lightly with a pencil, then painted with watercolor. The results are quite delightful!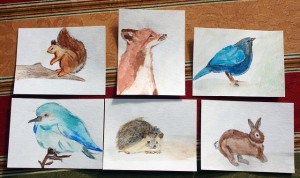 Mr. Squirrel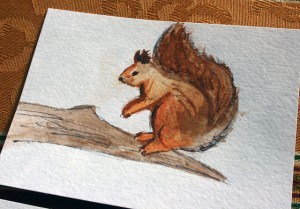 A blue bird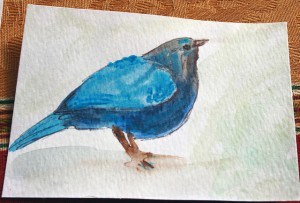 A fluffy cottontail rabbit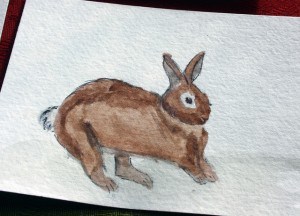 Mrs. Hedgehog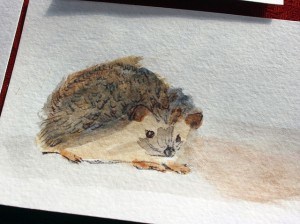 Red Fox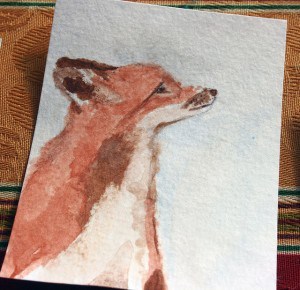 Another blue bird friend