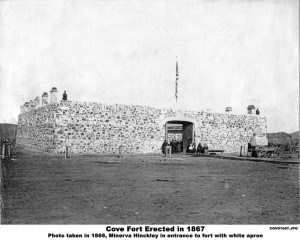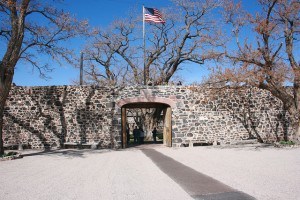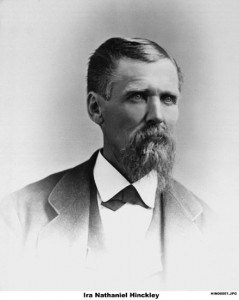 On our way home from St. George we stopped at Cove Fort, UT. It is right at the junction of I-15 and I-70. It not only plays a part in early Mormon history but is also a part of Mr. Ferrero Rocher's family history. His great-great-grandfather Ira Nathaniel Hinckley was called by Brigham Young to build a fort on Cove Creek that would act as a way station for travelers traveling between Salt Lake City and St. George, UT.
Construction started in April of 1867 and was completed November 1867, the walls enclose 100 square feet of land, and are 18 feet high, four feet thick at the base and two feet thick at the top. It includes 4,500 tons of volcanic rock, 34,342 feet of hand hewn lumber and 1,974 bushels of lime.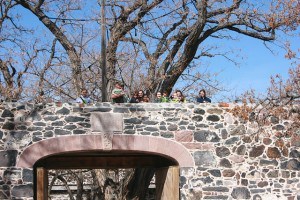 We named Special Dark after this ancestor of his and he LOVED walking around the fort learning all about what occurred there and how life was for the people who lived there. I think for the children it was an exciting time and a very fun place to grow up. For teens and adults I think the constant flow of travelers kept them from feeling isolated but it was a LOT of work and took serious organizational skills to keep everything running smoothly.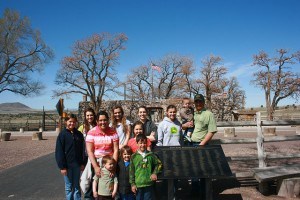 To learn more about Cove Fort visit the
Cove Fort Historical Site website
.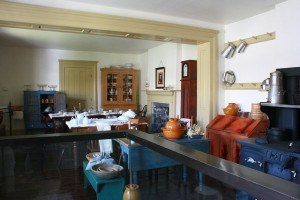 I had to include this picture of the kitchen/dining room of the fort. Up to 75 people a day were fed here. Can you imagine all the work that went into preparing the meals and the clean-up afterward, all without running water? Those pioneer women are some of my heroes!