I know Christmas was over 3.5 months ago but I just have to rave about one of the gifts Fudge received. She is my nature lover. She is the first to notice any hint of growth from plants in the spring. She talks to flowers, watches for bugs, and just enjoys being outside whenever she can.
Browsing through etsy one day trying to get some inspiration for Christmas gifts I came upon the store The Amateur Naturalist. And I found the perfect gift for Fudge.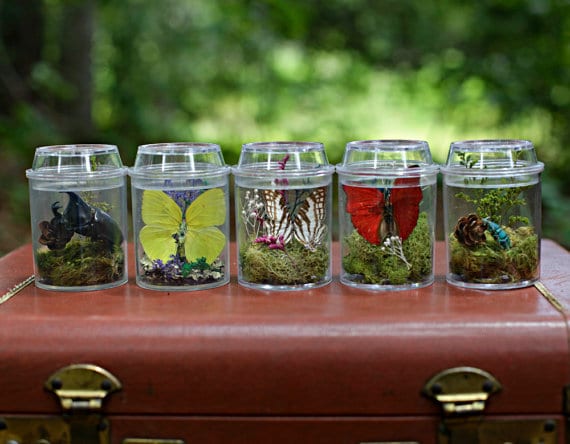 photo from The Amateur Naturalist
A terrarium kit complete with real but dead bugs from around the world!
Fudge is very patient and isn't the kind to use up a gift fast. She will do a little here and a little there to spread out the joy more. She is the one who received the rock tumbler a couple of Christmases ago. She has slowly been putting together the five terrariums that have come with the kit.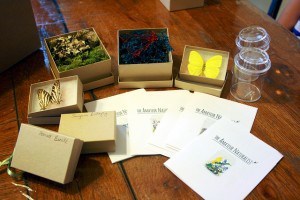 When I first received it her older sisters and I just HAD to look through each of the boxes of moss and dried flowers and bugs. There were so many wonderful surprises! And a lot more than what is pictured here.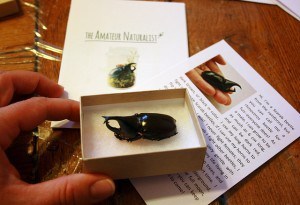 Each insect comes packed in its own box accompanied by a small brochure explaining what it is, where it lives, etc.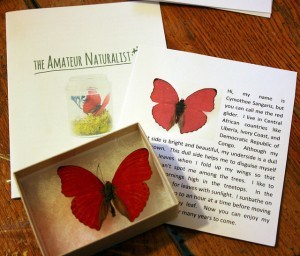 They have been great starting points for our science lessons!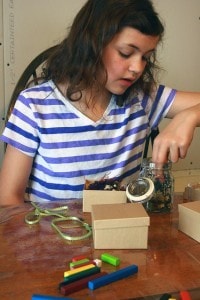 Fudge has enjoyed filling the acrylic jars with moss and flowers and placing her insects just-so.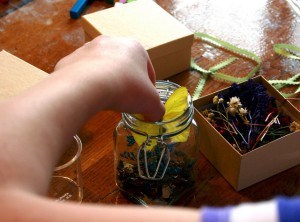 This butterfly was a bit too large for the acrylic jar but fit perfectly in the slightly larger glass jar that came with our kit.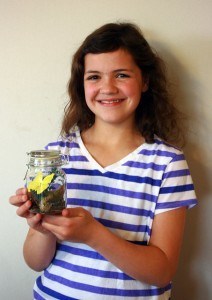 Fudge has a special shelf in her room where she has been placing her finished terrariums. If you have a nature loving child this is definitely something you could get for them, or build your own kit.
I just have to show you my favorite insect that came with the kit, a blue weevil! Isn't that color amazing?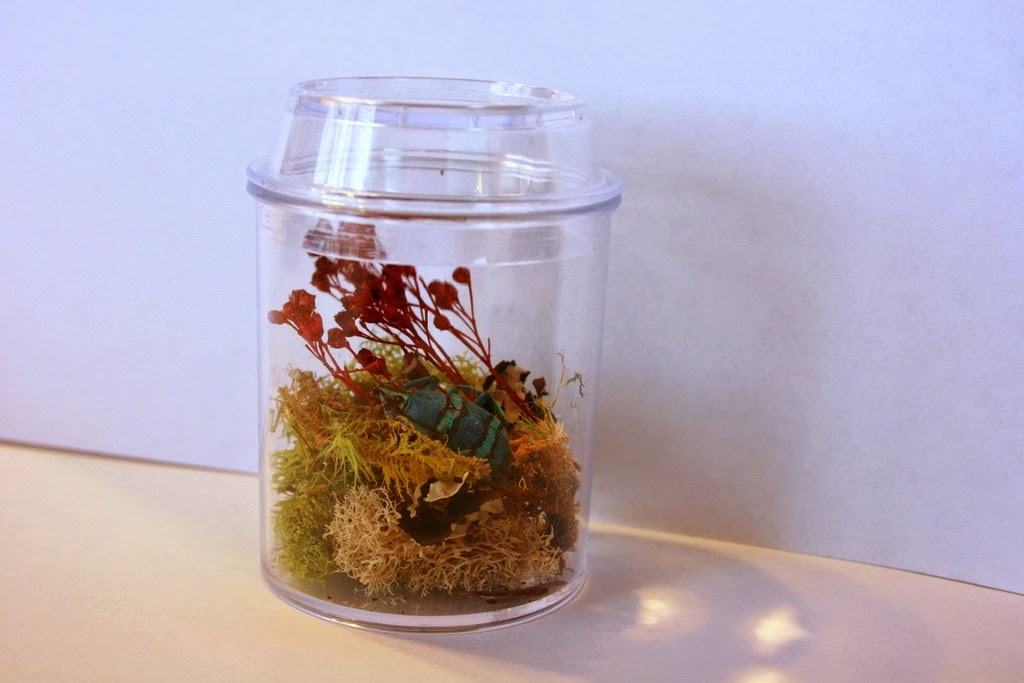 Okay, so the photo doesn't do it justice. It was a very cloudy day and I did retake the picture but now my camera doesn't want to talk to the computer so we are stuck with this one.
I wasn't paid or asked to share about The Amateur Naturalist. We have just been so pleased with our kit! When I find something I really like I want to pass that information along for others to benefit from it.