Last week we took a trip to visit Mr. Ferrero Rocher's sister in St. George, UT. One of the things we did was hike up Cinder Cone Trail to the top of this cinder cone volcano.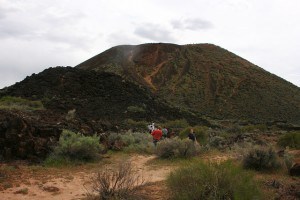 There are actually two parts to the trail or two ways up to the top – straight up 500 in about 3/4 of a mile or round the back in a gradual slope. The seven oldest took off running and climbing (and eventually crawling) straight up. Mr. FR, his sister, and I took the three youngest on the longer gradual trail.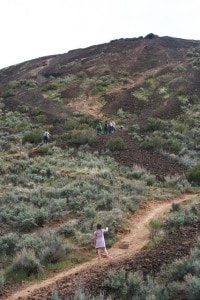 Hershey led the way marching ahead. Occasionally she would turn around and yell back, "Come on, guys!"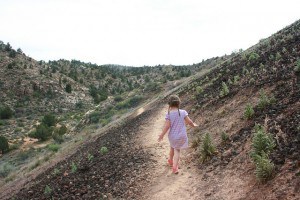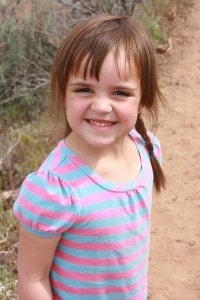 When we rounded the bend for the final steep ascent we heard a cheer erupt and there were the older kids waving and clapping. It took us twice as long (maybe three times) for us to get to the top as it did them so they were happy to finally see us.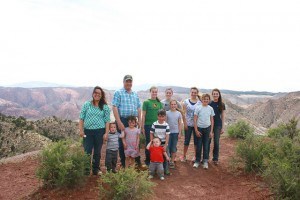 The view from the top.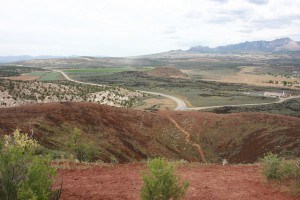 The big kids and Mr. FR with Ganache took the fast, steep way down while my sister-in-law and I walked back down the long way with Hershey and Junior Mint.
It was a very fun hike with beautiful sights and the younger kids were excited to let everyone know, "We climbed a volcano!"