For Christmas Cookie got a guitar and has been having weekly lessons from Grandpa V thanks to the technology of Google Hangout. This has been so much fun for her (and grandpa too!). Cookie is a musical learner and would love to learn all sorts of instruments if she could.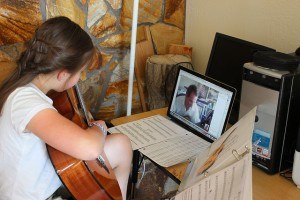 Junior Mint is now 14 months old. Where did the time go? He is such a happy-go-lucky kid. His favorite thing to do is play pat-a-cake. He is also rather musical. While he's playing I will hum a short tune over and over again. Shortly after he will start imitating it. I'll catch him doing it later on in the day too while he is busy playing, subconsciously like some people who always whistle or hum or sing while they work. It's is pretty darn cute!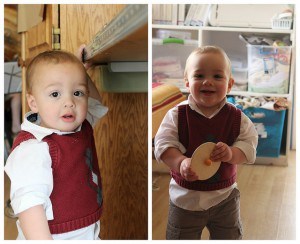 In uploading pictures from Semi-sweet's camera I found this series of shots from our trip to St. George. I cannot stop laughing at it!

Yesterday was a very packed day. Bon Bon and I went to town early and bought paint – like 3 five gallon buckets of it – and other supplies to paint the new addition. (Pictures when we are done). We also bought flowers to leave on the grave of an old friend who died a couple of years ago with no family around. He was so kind and remembered all the kids on their birthdays. He even shared a birthday with Fudge so she was his favorite.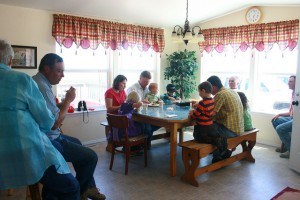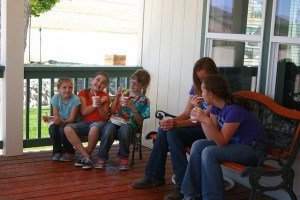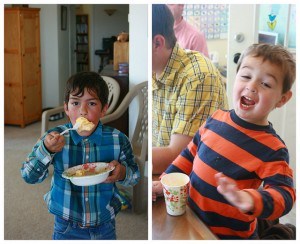 Family came up from Fallon to visit. We gathered for lunch and then the girls all gathered to our house for a painting party. I should have taken pictures! We had 3 adults and 6 teenage girls all painting up a storm.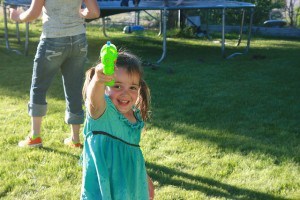 In the evening we went to a friend's house were we ate great food, played volleyball, and had an epic water gun fight. This one battle in particular was so big the teenage boys knew to stay away.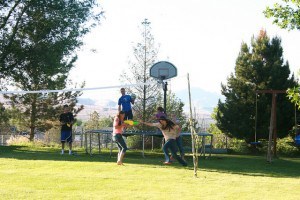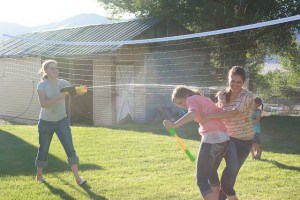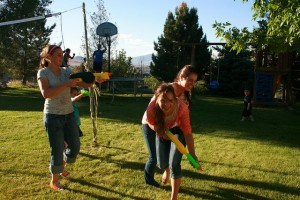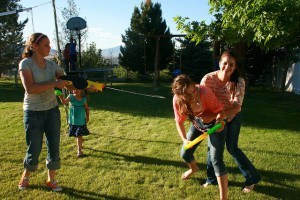 What's been happening in your neck of the woods?