I was on a committee that hosted a family history fair for our community. The fair was Saturday and was a big success! But, boy, am I sure glad its over (at least for this year). It takes a lot of work to pull something like this off. There were so many people contributing their time and expertise to make the fair successful. Here's a look at the class schedule with names marked out for privacy and yes, there are a few mistakes so just laugh if/when you notice them.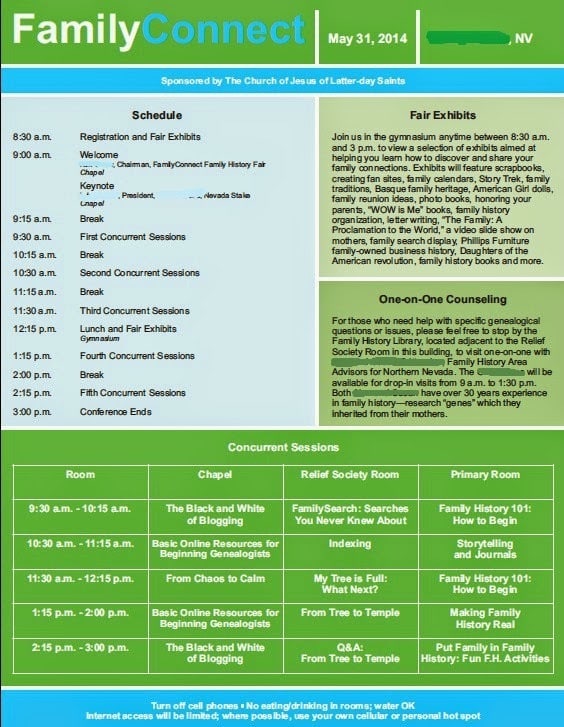 In the gymnasium we had an exhibit hall with over twenty different exhibits all related to family history or genealogy.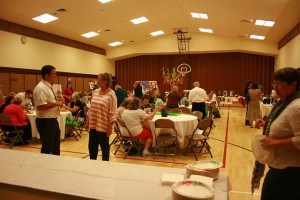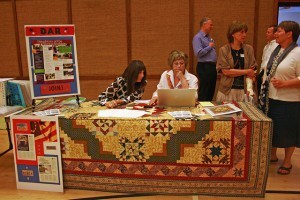 Daughters of the American Revolution
(DAR) The quilt on their table is a replica of one made in the early 1800s. The fabric was specially reprinted to match that used on the original quilt. It was gorgeous. I found out my kids can join the
Children of the American Revolution
and then the girls can join DAR when they turn 18. Some of Mr. Ferrero Rocher's maternal ancestors were patriots in the Revolutionary War.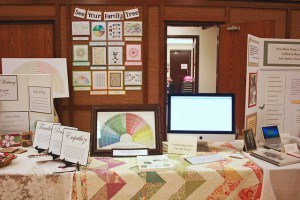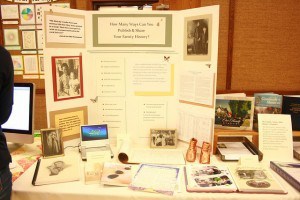 How many ways can you publish and share your family history? There were different books, booklets and binders on display and even a recording playing over and over of an interview.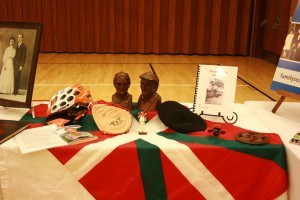 Many families in our area are Basque. They are very good at passing on their traditions. There is even a Basque festival held every year complete with good food and traditional Basque dancing.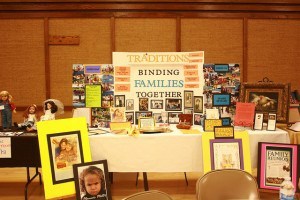 Traditions binding families together – from pancakes after church to cousins' camp in the summers every family has certain traditions to build the strength of their family.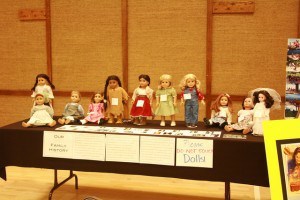 This one was our display of the outfits we have for the girls' American Girl dolls that represent different female ancestors from pioneers to Mexican great-grandmothers to one wearing a replica of my wedding dress. As the girls have played with the dolls they have passed on the stories to the younger kids.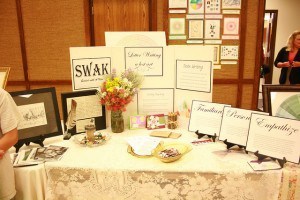 SWAK – Sealed with a Kiss – tips on delving back into the art of handwritten letters.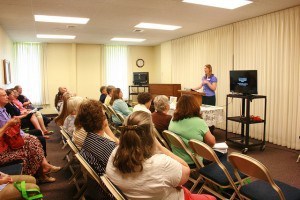 This particular class was on how to use
puzzilla
to find holes in your family tree. I learned a lot and am excited to try some new things. There were classes for beginning genealogists, indexing records, organizing photos, starting a family blog, fun family history activities, and so much more.