Welcome to another Establish a House post, written this time by Andrea! She has some great tips for keeping sensitive skin healthy.
When my first child, Miriam, was about a month old she developed a terrible diaper rash. I tried baby powder and changing her more frequently and then plain cornstarch per my mother's recommendation, but the rash continued to worsen. Next I bought Desitin, thinking that might help. I applied the cream and within seconds my baby started screaming from what was clearly acute pain. I frantically wiped the cream off and to my horror saw blisters forming wherever the cream had touched. Miriam had second degree burns from, at longest, one minute of contact with Desitin. That is when I realized that my daughter had extremely sensitive skin and I would have to be very, very, very careful about every product that entered our home.
Miriam was the first of my kids to have skin problems, but not the last. I wanted to blame the red hair (four of my six are redheads) but my two blondes actually have the most sensitive skin. In fact, Lady Harriet was too "fancy" to wear disposable diapers. Her reaction to disposables was painful and unpleasant so she wore cloth diapers for the first year of her life. I know many people choose cloth diapers and I'll be the first to admit that it wasn't bad, but it wasn't my first choice so it still felt like a bit of a sacrifice.
Over the years I tried many different strategies for protecting my children's skin. I finally have a method that works for us, although living in crazy dry Utah means it is always an uphill battle. Maybe some of these tricks will work for you if your children struggle with similar issues.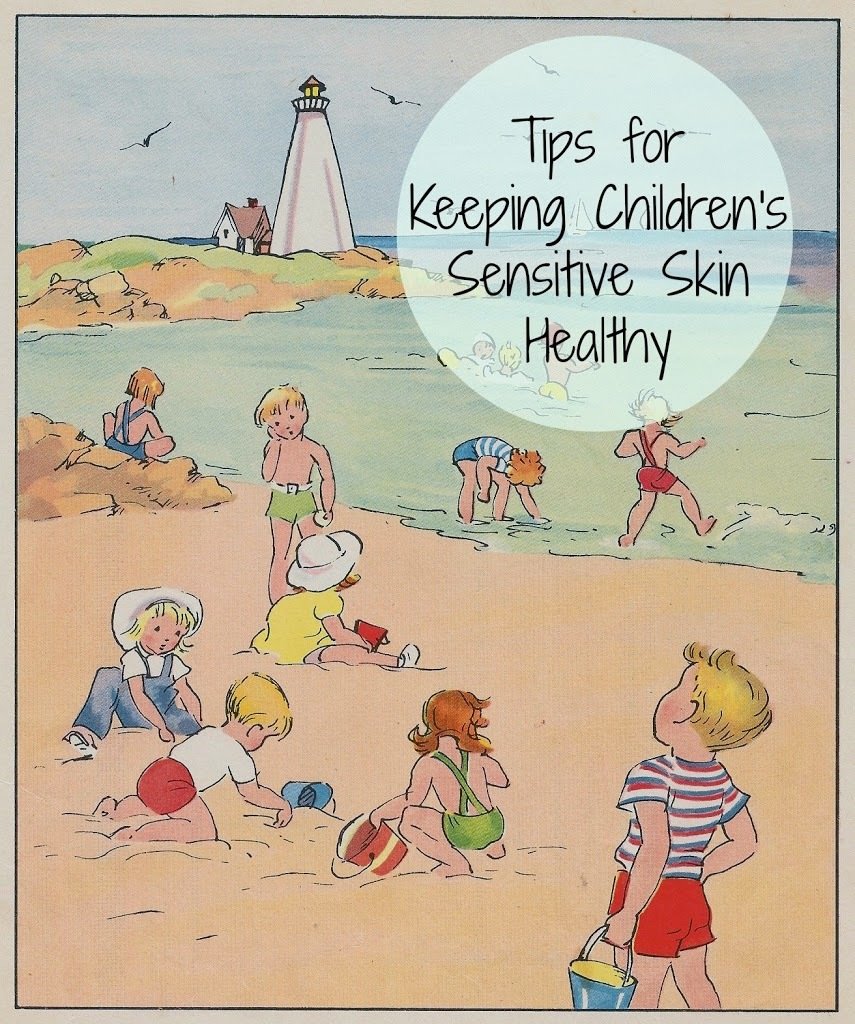 1) Never, ever let soap touch your children's skin. The exception is washing hands after using the bathroom. There isn't a natural enough soap in creation for truly sensitive skin. I don't have as sensitive of skin as my children but I also avoid soap like the plague. This might not work during the adolescent stages, but my oldest is ten and so far none of my children stink.
2) Never shampoo their hair. I realize this sounds crunchy and a little out there, but my children cannot handle any of the perfumes/dyes/chemicals that come in shampoo. I rinse their hair with water every day when they bathe and their hair doesn't look greasy or smell bad. I do put conditioner in Lady Harriet's hair every two weeks or so to keep her natural curls curly, but I bathe her last so the conditioner doesn't touch anyone else, rinse her hair and body quickly and get her right out. I also stick to Dove products instead of highly perfumed children's products.
3) Use a really good laundry detergent made for sensitive skinned people. I use All: Free and Clear. I'm not endorsing–I'm sure there are others equally good, but this one has worked for us and it isn't terribly expensive. I have tried making my own but haven't found a recipe, yet, that doesn't bother my children's skin.
4) For the first year of a baby's life double rinse everything that touches his or her skin. Is that annoying? Yes. Is it expensive? Yes. Is it worth it to have a baby with healthy skin? Yes! If I don't do an extra rinse in the washing machine, my babies develop terrible rashes all over their bodies. I usually stop the double rinsing when my children turn a year old and their skin magically gets tougher.
5) Add vinegar to your washing machine when you do the second rinse. Vinegar helps draw the detergent out of the clothes.
6) Don't use fabric softeners. You don't really need them if you add vinegar to your rinse (although I still use them when I wash some of my husband's and my clothes). Basically, to prevent skin outbreaks you try to minimize the skin's exposure to chemicals and fabric softeners are chock full of chemicals.
7) Don't put any kind of lotion or oil on your babies. Nothing. I cheat, usually, the first week and put on some shea butter when their whole body looks like it is sluffing off a layer of dry skin (do your babies do that?) and they just look so uncomfortable. Even the shea butter and coconut oil that I use on my children after they turn one wreaks havoc on my babies' skin. I am not sure why. I am guessing that the oil clogs their pores and triggers the terrible rashes they get, but I might just be making that up. I do know that my babies do best if I use water sparingly and nothing else on their skin.
8) Don't bathe your baby every day! I realize that babies spit up and diapers leak and that, in truth, babies don't always smell that great. A good strategy is taking a warm washcloth and washing babies' face, neck and ears daily, but only doing a full body bathe weekly. If you bathe less, the skin can keep itself moisturized more effectively.
9) Put cornstarch on your baby's bum at every diaper change. I'm serious–every single diaper change. Once my children get a diaper rash it is almost impossible to help it heal so I focus a lot of my energies on prevention. I buy regular cornstarch from the baking aisle, put it on the change table with a spoon in the box, and sprinkle a little on before doing up the new diaper. It is cheap, easy, and works extremely well to prevent diaper rashes.
10) After a child is a year old still don't use lotion on their skin, only one ingredient items like shea butter or coconut oil. The biggest threat to my children's skin is chemicals. All lotions have some chemicals. I have had a great deal of success using coconut oil on my face, but the children's skin does better with shea butter. I still don't apply it everywhere–just to hands and faces as needed. Usually during the summer we don't use anything and during the winter use the shea butter.
11) Move somewhere humid. Ha. Just kidding. (Although it would probably help . . ..)
Once I started researching sensitive skin I found out that I'd been doing a lot of things that damaged my own skin. I have stopped putting anything made of paper next to my skin (think nursing pads and menstrual products). I thought the intense discomfort was unavoidable but I was wrong! Cloth products are fabulous and pain free. I also use a menstrual cup (there are lovely disposable ones called Softcups if you are curious and want to try it out but are not 100% sold on the idea. I get mine at Walgreens). I wash my face with oatmeal and use coconut oil as a moisturizer. I avoid as many store-bought products as possible (though I still use lotion on my skin–Utah dryness makes it unavoidable for me) and do most of my cleaning with vinegar and water.
It has taken me years to learn these tips and tricks and only doing every single one of them religiously results in kids with mostly healthy skin. I'm not really all that crunchy, just desperate. 🙂
If you have kids with sensitive skin, good luck to you! You need it!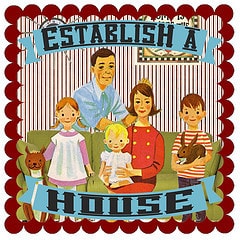 Andrea is a homeschooling mother of six; ages 10, 9, 7, 5, 3, and 15 months. She is a "retired" school teacher who loves books, books, and more books! She also loves writing, cooking, hiking, dancing, singing, and hanging out with her family. You can read more about her homeschooling efforts on the blog Frolic and Farce.