June 6, 1944 was the first day of the Allied invasion of Normandy, France in World War II. It was the largest seaborne invasion in history. Now known as D-Day, today marks the 70th anniversary. I have a couple of friends who are lucky enough to be there today with their families witnessing the celebrations. We can't be there but are still commemorating the day in our own way.
Remember the old Saturday Evening Posts we got Semi-sweet for her birthday earlier this year? Several of them are from 1944. Of course there were plenty of ads to buy war bonds.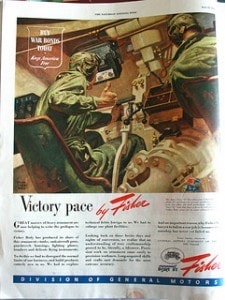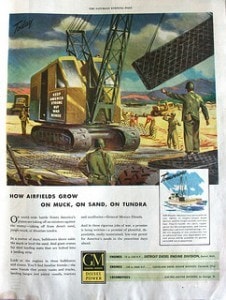 Inside we also found a few articles about D-Day. It has been very interesting to read and see, even then, how important they knew the invasion of Normandy was to begin the tide of ending World War II.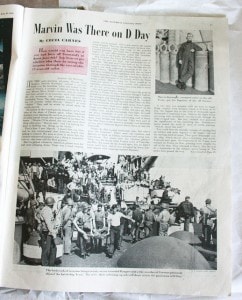 Can you imagine being 17 years old and witnessing this part of history? Incredible!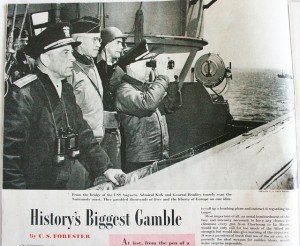 The caption for this photo in the article "History's Biggest Gamble" by C.S. Forester is a good summary, "
From the bridge of the USS Augusta, Admiral Kirk and General Bradley tensely scan the Normandy coast. They gambled thousands of lives and the liberty of Europe on one idea.
" May we never forget the sacrifice of those thousands who served and their families back home supporting them!
At our house another way we like to celebrate special days like this is through movies. Some of our favorite WWII movies are "To Hell and Back" with Audy Murphy and "The Great Escape." We also enjoy lesser known movies like "Silent Night" from the Hallmark Channel and the two Saints and Soldiers movies. Guess what? A third movie will be released this summer!
Saints and Soldiers: The Void in theaters August 15th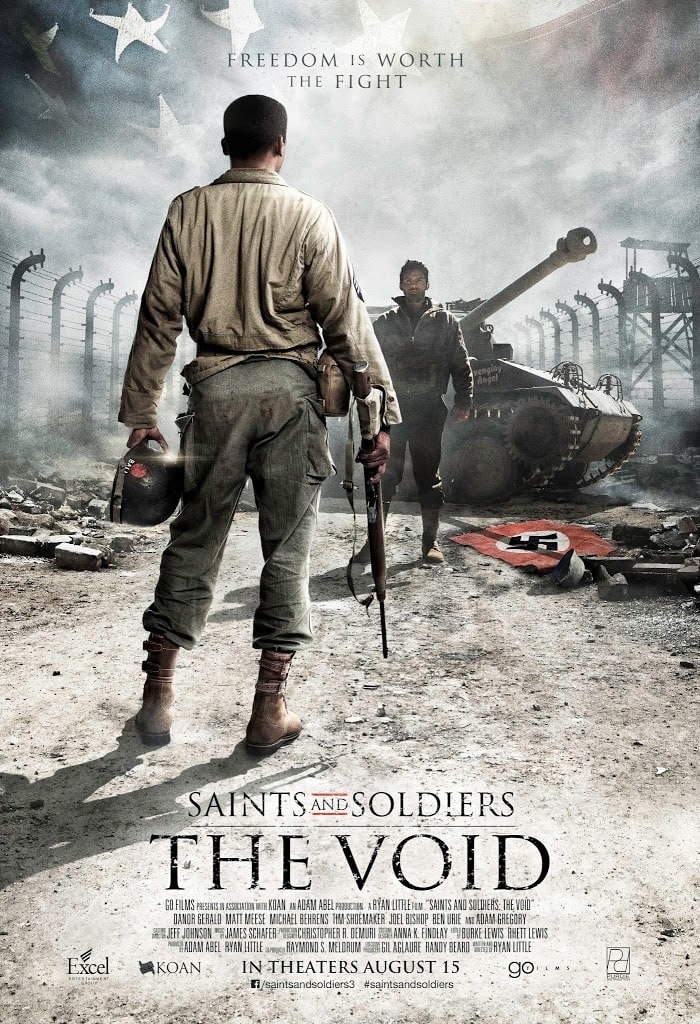 Germany, May 1945, the twilight of WWII. On a final mission deep in the Harz mountains a U.S. tank crew discovers a platoon of Germans, including three infamous Panzer tanks, preparing to ambush allied supply trucks.

Before the war, private Jesse Owens, was a product of segregation and racial discrimination. Forced by law to ride in the back of the bus and disenfranchised from the political process. Now, Owens fights the greatest tyrant in history, knowing the tyranny of racism will be waiting for him back home if he can survive the war.

With a deadly game of cat and mouse quickly unfolding, Owens and his predominantly white tank crew find themselves out-gunned and out-manned by the German Panzer tanks. Several in Owens' crew are reluctant to put their faith in a black tank driver despite their dire circumstances. As the German tanks bear down on his unit, Owens has to fight for freedom on two fronts. With tension and fear beginning to manifest Owens knows they must put aside their differences to stop the enemy from their deadly plan. Knowing that a victory over the Nazis means a victory for racial justice, Owens and his men find a way to work together to save hundreds of lives in a desperate battle against the greatest odds they have ever faced.
Sounds good, doesn't it? We've enjoyed the first two Saints & Soldiers movies and are eagerly waiting for The Void to be released. Watch a teaser trailer below:

As a fun celebration of today's anniversary enter to win a combo pack of the first two Saints and Soldiers movies,
Saints & Soldiers
and
Saints & Soldiers: Airborne Creed
.