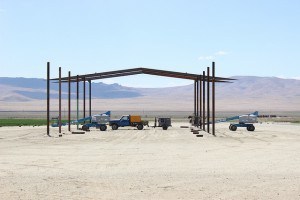 The men are building four more hay barns this year. They've set all the side poles for each and are now finishing welding the huge trusses on the final barn.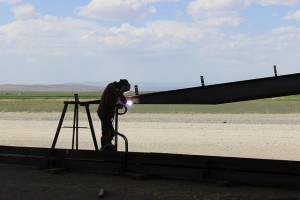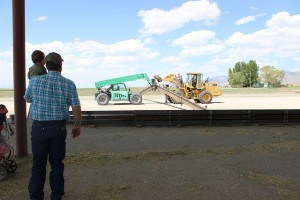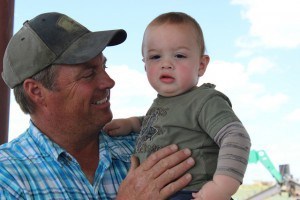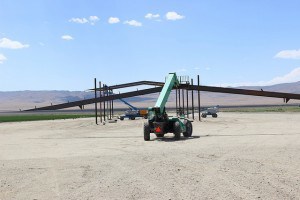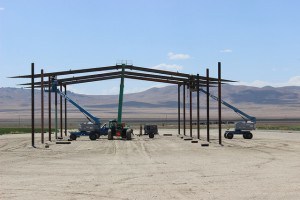 After each truss is completed it's moved to the barn where two more brothers are waiting in "genies" to weld the trusses in place. Uncle B is on the left and Mr. FR is on the right. If you are afraid of heights like me I do not recommend taking a ride up in one of the genies. Too scary!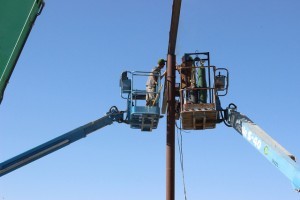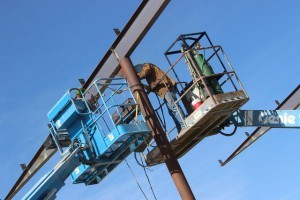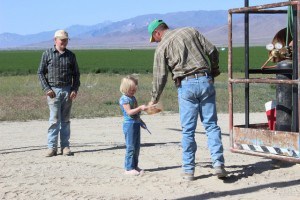 Eventually someone shows up with a treat to keep the guys going. The next step in the process is attaching metal sheeting for the roof. It is hot work with the sun reflecting off the metal. It also has to be done when there is no wind to blow the metal sheets away. Look for pictures of that later.